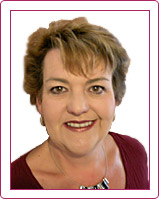 Mordialloc, Victoria, Australia (PRWEB) January 12, 2012
The Heart Link Network® welcomes a new female networking Leader in Mordialloc, Victoria, Australia. Lee Cummins is a Business Development Coach, a Radio Presenter known as Madam Media, and a business marketing consultant with SendOutCards. Lee is dedicated to helping female small business professionals connect, create meaningful relationships, grow and succeed.
"I love to connect with other business women and to connect women in business. The Heart Link Network® was a perfect fit for me to be able to connect, host and be the connector. It is such a fulfilling opportunity to grow and watch others grow via the wonderful world of networking with women." stated Lee Cummins.
The Heart Link Women's Network® is intimate, fun, and welcoming to all women. Professional women showcase their business for 3 full minutes during the meeting, and also have time to socialize and connect with one another. The Heart Link Network® is committed to the success and connection of women, and has more networking locations than any other women's networking organization. No membership is required. The meeting fee is a nominal $25.00 to cover the cost of the meal and reserve the attendee's business-exclusive seat. Go to http://www.3195.theheartlinknetwork.com to register for the next gathering. To see a full list of women networking locations, or to submit an application to lead a chapter of The Heart Link Network®, visit http://www.womens-networking.com
THE HEART LINK NETWORK® was founded by Dawn Billings, entitlement and personality expert, and author of over 20 books. In 2008 Dawn was selected as one of the nation's 80 emerging women leaders by Oprah magazine and The White House Project. In addition to her role as CEO of HLN, Dawn is also an executive coach and highly sought-after speaker.
For more information, contact Laura Wells, President of The Heart Link Network® via email at laura(at)theheartlinknetwork(dot)com or phone: 469-675-3495.
http://www.womens-networking.com
###