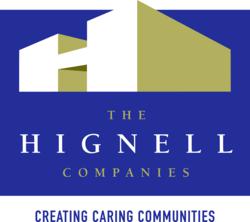 After research, the Hignell Companies offered us the best solutions in resolving our problems.
Chico, California (PRWEB) October 17, 2012
The Hignell Companies property management and construction/maintenance company has recently been selected to oversee the management of the Paradise Pines Property Owner's Association (PPPOA) in Magalia, California. The company managed the PPPOA a number of years ago.
"It had become apparent that we needed a professional representative and firm that had the background and knowledge to get us back on the right path," said Donna Drickey, PPPOA President. "After research, the Hignell Companies offered us the best solutions in resolving our problems. With over 70 years of service in the area and dedication to providing quality service in the fields of real estate, property management and homeowner's associations, our Board of Directors decided that The Hignell Companies could provide the positive leadership needed."
The Hignell Companies Senior Manager Ray Villar is currently working with the PPPOA Board, staff and members to bring the association the leadership it needs. In addition to a professional manager, access to staff was a priority in making the decision to hire The Hignell Companies. Hignell's staff includes specialists that guide the association with up-to-date knowledge and expertise in organization, legal and financial requirements.
"We are excited to have the PPPOA back as a client after eight years and look forward to partnering with them for long term success in their Association," said Phil Larios, President and CEO of The Hignell Companies.
The Paradise Pines Property Owner's Association is a common interest development, with 3,370 properties included, within the area of Magalia, California. This area has a wealth of recreational areas, local events, and breathtaking natural beauty.
About The Hignell Companies
http://www.hignell.com
For over sixty years and with the highest standards of excellence and integrity, The Hignell Companies have served Northern California in the areas of residential and commercial property management; homeowner association management; brokerage; and professional home maintenance services including painting, electrical, plumbing, heating and air, cleaning, home remodeling, and construction services. Deeply committed to the purpose of "Creating Caring Communities that Transform Lives," The Hignell Companies continue to pioneer creative and lasting paths to success in these areas of service. As industry leaders in the field of property owner's association management, The Hignell Companies prove the depth of their commitment to serving with excellence the people and businesses of Northern California.
Press Contact:
Half a Bubble Out Communications
680 Rio Lindo Ave.
Chico, CA 95926
(530) 345-8295
habomedia(at)gmail(dot)com
###