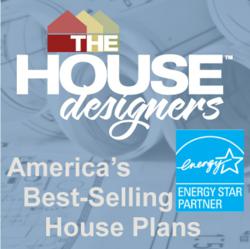 Portland, OR (PRWEB) May 31, 2012
According to experts in the real estate industry, 2012 will be the year where the real estate market finally hits bottom and home prices will start to stabilize, which is great news for homeowners, builders and realtors who have suffered since the real estate market crash in 2007.
Companies like Lowe's and The House Designers are offering free assistance to realtors through custom realtor programs that provide valuable marketing and sales tools to better service new clients looking to buy, sell or build a home.
The House Designers, the leading provider of online house plans, recently launched its free Realtor Program to provide realtors with custom real estate marketing materials, a detailed directory listing and discounts on over 6,000 house plans.
"This program is a great way for realtors to market their own business and target clients looking for land and who need to sell their existing homes," said Tammy Crosby, CEO of The House Designers, who recently created the Preferred Builder Program to provide residential builders with discounted house plans, marketing materials and a directory listing where consumers search for local general contractors to build their new home.
Membership in The House Designers' Realtor Program includes 10% off all house plan purchases for referred clients and a directory where consumers search for realtors to find land or a lot. Additional benefits include a directory listing where realtors can easily manage and update their profile; add photographs and testimonials, as well as marketing materials for MLS listings and a free Apple iPad for every ten plans sold.
About The House Designers: The House Designers has been providing online house plans for consumers and builders for over 10 years. Comprised of the leading U.S. residential designers and architects, The House Designers offers a comprehensive collection of house plans in every architectural style and size. Each plan collection features a mix of builder-friendly, innovative, new and time-tested, best-selling house plans from the country's most respected designers. Providing consumers and builders with unmatched customer service and house plans that meet and exceed industry standards, The House Designers also offers the only collection of ENERGY STAR® house plans.