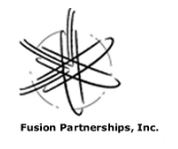 Paulo Gregory Harris said: Our young, urban, Black youth are facing odds that are stacked in favor of them landing in the judicial system.
Baltimore, Maryland (PRWEB) May 31, 2013
Saturday, June 1st 2013
1:00 PM – 5:00 PM
At The Old Town Mall parking lot (Ensor & Mott Streets) across from the Fire Station
The family-friendly Youth Unlocked launch and rally will feature complementary food, games and activities. Actor Keith Snipes will perform his original work, Stone of Hope, in voice of Rev. Martin Luther King. There will also be a youth speak out community conversation facilitated by nationally renowned justice advocate, Rev. Alivin Herring. During the event, community youth, police and residents will offer their perspectives in the Speak Out Video Booth, and youth and family-serving organizations will participate in a community resource fair. In addition, there will be a host of activities including a DJ, hula-hoop making and a pro-hooper performance, vegetable potting and other activities.
The Ingoma Foundation, a project of Fusion Partnerships, is partnering with the Baltimore Police Department and several nonprofit organizations to engage in relationship-building between police and the community, arrest diversion, youth engagement, and youth economic development strategies aimed at reducing the arrest rate of African-American youth. In Baltimore City African-American youth are arrested at 8-times the rate of their white counterparts.
Youth arrests in Baltimore have fallen in the past six years, yet African-American youth are eight times more likely to be arrested than their white peers, according to a report by the National Council on Crime and Delinquency, Why Are So Many African American Youth Entangled in Baltimore City's Justice System: An Exploration (2011), commissioned by the Open Society Institute-Baltimore. The report further found that when arrested, African-American youth are less likely to be diverted from the justice system through referrals to community-based programs. After analyzing national and local data and the results of an original survey, the researchers concluded that there was no evidence that African-American youth commit more crimes than their white peers. Instead, potential causes of these racial disparities include: biased treatment and stereotyping of African-American youth by decision makers; over criminalization of typical adolescent behavior of African-American youth by community members and police; and strained relationships between the police and the African-American community.
In response to this report, Paulo Gregory Harris, Director of Ingoma Foundation, spearheaded a participatory process to design strategies to improve the relationships between city youth and police with the goal of reducing youth arrests. Harris began this process by meeting with various stakeholders, who he then asked to serve on a Design Team for the project. These stakeholders included: Major Melvin Russell, Commanding Officer at the Eastern Police District; Leanetta Jessie, Family League's Disproportionate Minority Contact Coordinator; and, Neill Franklin, retired Baltimore City Police officer and director of the nonprofit program, Law Enforcement Against Prohibition. To ensure that youth were active participants in the design team, Harris partnered with nonprofit organizations, the Choice Program, HABESHA Baltimore, and New Lens, to identify young people to actively participate in the process. The results of this process identified concrete strategies to address this issue. Once proven, this effort will be replicated throughout the City.
Paulo Gregory Harris, the Director of the Ingoma Foundation, known for innovative solutions to some of the most pressing social challenges, has been working in East Baltimore and across the nation for more than 25 years. Harris explains, "This is not a simple problem, therefore a comprehensive approach needs to be developed that engages the entire community in bringing about solutions that work. Our young, urban, Black youth are facing odds that are stacked in favor of them landing in the judicial system. Recreation, services, and engaging and compelling activities are virtually non-existent in economically devastated urban communities. Our young people are left hanging out as targets for negative forces, and vulnerable to ending up in the justice system, which then cements a cycle of lack of access to the "Dream" that Martin Luther King articulated some 50 years ago. It is time for the community to step up and build a real bridge to prosperity, in all forms, for our youth, our most valuable resource."
About The Ingoma Foundation:
The mission of the Ingoma Foundation is to envision, develop and grow collaborative solutions to poverty that result in the development of sustainable communities. Our work includes the development of the BenchMarks Artisan Training Project that engages individuals from economically challenged communities in Baltimore to learn high-end wood and metal fabrication in collaboration with Gutierrez Studios. We have also launched the Youth Unlocked initiative, and are working closely with community residents and the Change 4 Real Coalition, the Baltimore Development Corporation, Sojourner-Douglass College, and others in Old Town, East Baltimore, to grow the economic infrastructure of a concentrated neighborhood through cooperatively-owned business development. The goal is to evolve sustainable urban neighborhoods that retain the existing residents while growing the health of the community. The Youth Unlocked event is sponsored by the Ingoma Foundation, and the Choice Program's Baltimore Youth In Action, and is supported by a generous investment from the Open Society Institute-Baltimore. The Ingoma Foundation is a project of Fusion Partnerships, Inc.
CONTACT INFORMATION
Paulo HarrismaFoundation(at)gmail(dot)com
443.794.1688
Ingo
Location
1601 Guilford Ave, 2 South
Baltimore, MD 21202
Phone
410.889.4700
Fax
410.889.4701
E-mail

(aka) Polly Riddims:
lbezold(at)fusiongroup(dot)org

sstone(at)fusiongroup(dot)org

keith.gavazzi(at)fusiongroup(dot)org