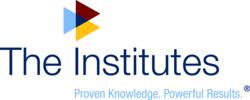 Malvern, PA (PRWEB) March 06, 2012
Robin Roberts, anchor of ABC's Good Morning America, will be the keynote speaker at The Institutes' 2012 Chartered Property Casualty Underwriter (CPCU®) conferment ceremony. This year's CPCU conferment will be held in Washington, DC at the Washington Marriott Wardman Park on September 8. The Institutes' conferment ceremony is held in conjunction with the CPCU Society's Annual Meeting and Seminars.
When not traveling around the country or the world covering breaking news events, Roberts is at GMA's studio in Times Square conducting interviews with a diverse group of newsmakers. Her headline-making interviews include: President Barack Obama, First Lady Michelle Obama, actor Sidney Poitier, basketball legend Kareem Abdul-Jabbar on his battle with leukemia, and Lisa Niemi on the loss of her beloved husband, Patrick Swayze.
In August 2005, Roberts found her personal and professional lives collide when Hurricane Katrina devastated the city of New Orleans and the Mississippi Gulf Coast – a part of the country Roberts called home for most of her life. In the days following, Roberts traveled to the hurricane zone and reported live amid the devastation of the storm. She also launched GMA Gets It Done, a year-long effort to rebuild Roberts' hometown of Pass Christian, Mississippi. Roberts has returned to the Gulf Coast numerous times in the ensuing years to update viewers on how residents and businesses in the region are recovering post-Katrina. Speaking to members of the 2012 CPCU class and industry guests, Roberts will share her message of "Positioning Yourself to Succeed."
On September 9, General Stanley McChrystal, former commander of U.S. and international forces in Afghanistan, will address attendees at the CPCU Society's Annual Meeting and Seminars. A one-of-a-kind commander with a remarkable record of achievement, General Stanley McChrystal is widely praised for creating a revolution in warfare that fused intelligence and operations. A four-star general, he is the former leader of Joint Special Operations Command (JSOC), which oversees the military's most sensitive forces. McChrystal's leadership of JSOC is credited with the December 2003 capture of Saddam Hussein and the June 2006 location and killing of Abu Musab al-Zarqawi, the leader of al-Qaeda in Iraq.
A dynamic, powerful speaker, McChrystal impresses audiences with leadership lessons from the field. He stresses a uniquely inclusive leadership model focused on building teams capable of relentless pursuit of results. When old systems fall short, McChrystal believes true leaders must look for ways to innovate and change. Citing stories from his extraordinary career, McChrystal reveals a four-star management strategy, stressing openness, teamwork, and forward-thinking.
About The Institutes
The Institutes are the leader in delivering proven knowledge solutions that drive powerful business results for the risk management and property-casualty insurance industry.
The Institutes' knowledge solutions include the CPCU designation program; associate designation programs in areas such as claims, risk management, underwriting, and reinsurance; introductory and foundation programs; online courses; research; custom solutions; assessment tools; and continuing education (CE) courses for licensed insurance professionals and adjusters through its CEU.com business unit.
About the CPCU Society
The CPCU Society is a community of credentialed insurance professionals who promote excellence through ethical behavior and continuing education. The Society's nearly 25,000 members hold the Chartered Property Casualty Underwriter (CPCU®) designation, which requires passing eight rigorous examinations, meeting industry experience requirements, and agreeing to be bound by a strict code of professional ethics. The CPCU designation is conferred by The Institutes. More information about the CPCU Society is available at http://www.cpcusociety.org.
###