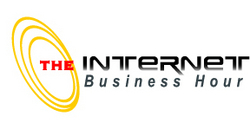 Securenet Systems is excited to bring you a new show each week. We continue to educate our listeners about the Internet, as an educated consumer is always the best customer
Fort Lauderdale, FL (PRWEB) September 4, 2008
"The Internet Business Hour" radio show today announced its new flagship station, WFTL-AM 850 Radio in Fort Lauderdale, FL. The show can now be heard every Saturday morning at 10 A.M. on WFTL-AM 850, a FOX News Affiliate that has two news choppers covering an area of over 8 million listeners in the South Florida tri-counties. The show is produced by Securenet Systems, a major provider of Internet and web-related services.
Produced live every week, "The Internet Business Hour" covers all aspects and topics of doing business on the Internet and is geared towards small and medium-sized business owners and webmasters. The show explains tips and insights on how to effectively market a website and use it as a sales and marketing tool. Topics cover effective website design, website hosting, e-commerce applications and integrated shopping carts, the latest Internet statistics and news, search engines, effective local and national online marketing campaigns, and also features weekly guests.
The radio show was created in 2000 by Kerry Brewer, an early Internet pioneer, radio personality and entrepreneur. The show is broadcast locally from its new flagship studio at WFTL-AM 850 in Fort Lauderdale, Florida and is distributed to radio stations in over 50 markets nationwide. By collaborating with Talk format and Brokered radio stations, Securenet Systems has been able to extend its listening base and at the same time, provide streaming broadcast and hosting solutions for AM and FM stations in small to medium-sized markets. Securenet Systems is a full-service website development company in South Florida offering website hosting, website design, online marketing services, and radio streaming services for small to medium-sized companies.
"Securenet Systems is excited to bring you a new show each week. We continue to educate our listeners about the Internet, as an educated consumer is always the best customer," states George Dubec, a weekly guest on the show and Sr. Vice President of Marketing for Securenet Systems. "We simplify the Internet and make it easy for our listeners to understand. In doing so, we cover all the things that are important to today's business owner, webmaster and website operator."
If you would like more information on "The Internet Business Hour" or would like to be a guest on the show, please contact us at (866) 568-9402 or email [email protected]
###