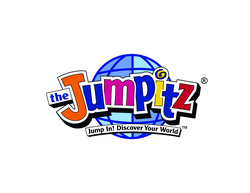 ABC's Persons of the Week
San Diego, CA (PRWEB) December 16, 2009
The Jumpitz, Hollywood's hottest emerging children's entertainment group, today released information on "Operation Jump for Joy," a free holiday concert event designed to entertain and benefit the children of our Armed Forces. This exciting event takes place Sunday, December 27, 2009 from 6-9pm on the USS Midway in San Diego, CA. Sponsored by American Airlines, the official airline for Snowball Express, media partners FOX 5 San Diego and 101.1 KPRI Radio, this event is sure to bring smiles of delight to the one-thousand children and members of military families in attendance. "Operation Jump for Joy" also includes a festival of fun activities on the Hangar Deck, including a live performance from Hullabaloo, JW Tumbles, the San Diego Chargers' cheerleaders, autographs, refreshments, and gifts for every family; on the flight deck, a wonderful show is planned that will appeal to all ages: one of the hottest new entertainment groups for kids, The Jumpitz, and The Wayan Brothers' Boo Crew for the young set; pop star Keana and emerging boy band WOW for teens; and for parents, six-time San Diego music award winner, Eve Selis. Mistress of ceremonies, Kathleen Bade of Fox 5 San Diego, will lead the show.
The event will directly benefit Snowball Express, an international charity whose mission is to create a network of hope for the families of our fallen heroes.
What: Operation Jump for Joy
Who: Performances from The Jumpitz, Wayan Brothers' Boo Crew, Hullabaloo, Eve Selis, WOW and Keana
Why: A global benefit for the children of our fallen military heroes, supporting the mission of Snowball Express
When: Sunday, December 27, 2009 6-9pm
Where: The USS Midway, San Diego, CA
"Operation Jump for Joy" is sponsored by: American Airlines, USS Midway, Northrop Grumman, Barona Resort and Casino, Motorola, Veolia Transportation, Cubic Coporation , SDG&E, and LEGOLAND California.
Operation Jump for Joy will also air on The Pentagon Channel, which broadcasts military news and information for the 2.6 million members of the U.S. Armed Forces both stateside and overseas to over 175 countries, allowing military children and families around the world to partake in the joy this holiday season. Air times/dates tbd. This marks the beginning of a new relationship between The Jumpitz and the American Forces Network and their family channel, to be announced early in 2010.
"We're beyond thrilled to host this spectacular program in our hometown of San Diego," said Phyllis Schwartz, CEO for The Jumpitz. "It's an honor for us to be a part of something so special that directly supports military families not just in our own backyard, but globally. By partnering with Snowball Express, American Airlines and our other generous sponsors, as well as a talented line up of performers, we're able to give back to the families of those who are on the front lines, fighting for our freedom 365 days a year."
"As a former military officer in Germany, I understand the selfless commitment these families make. As someone who lost their mother at 14, I also understand the pain and loneliness of missing a parent. I have been involved in many charitable causes, and Snowball Express is hands down the most amazing organization and experience I have ever been involved with. It is a tremendous group of people selflessly giving their time and love to ensure these families are not forgotten," added Laurie Reider-Jabbar, EVP of Business Development for The Jumpitz and West Point Graduate.
Micki Sander, Chairperson of Snowball Express, who along with Snowball Express and its volunteers, were recently featured as "ABC's Persons of the Week" on World News Tonight with Charlie Gibson (click HERE for video), adds, "The Jumpitz were a big hit with the Snowball Express children at our recent Snowflake Express event in Dallas. We're excited to be part of this special night on the USS Midway that will honor our military families and bring The Jumpitz brand of joy to many of our San Diego Snowflake kids who will be attending. We are so grateful for this recognition of the wonderful efforts of Snowball Express."
Captain Steve Blankenship, Managing Director of Veterans Initiatives - American Airlines, said, "The men and women in uniform and the people of American Airlines know that true patriotism is not only about what you think, feel or say - it's about what you do. This is why American Airlines has set out to provide tangible assistance to organizations like 'Operation Jump for Joy' that support our nation's service members, veterans and their families."
About The Jumpitz®
The Jumpitz® is an award winning, live action educational entertainment group dedicated to delivering fun, imaginative and interactive content for children who are between two and seven years of age. Through playful, engaging and trusted characters, The Jumpitz inspire children to actively learn about and discover the world around them. For more information, http://www.jumpitz.com/ .
About Snowball Express
Creating a network of hope for the families of our fallen heroes, the Snowball Express' mission is to honor and provide hope and new memories to the children of military fallen heroes who have died while on active duty since 9/11. By attending Snowball Express, a child can see: "Service above Self" is honored by others and is a value they should subscribe to as they continue to mature as adults; they can honor their fallen hero in ways other than by being sad or at a somber place; and it's okay to laugh and have fun. Snowball Express gives kids a piece of their childhood back. For more information, visit http://www.snowballexpress.org .
# # #