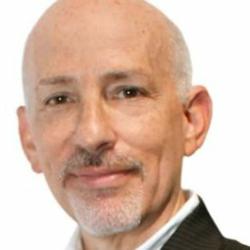 the timely information that we need for agency searches at our finger tips
Los Angeles (PRWEB) February 27, 2013
In a move to increase agency search efficiency and relevance, agency search consultants External View Consulting Group have formed a strategic partnership with The List; the largest database of agencies and marketing decision makers in North America.
With clients like Porsche, Pringles, GSK and Intel, External View's Principal Russel Wohlwerth noted, "We trust The List as the most comprehensive and accurate agency and advertiser database. Working in conjunction with their team to identify new agencies and maintain accurate records on more established firms ensures we have the timely information that we need for agency searches at our finger tips".
Rather than have agencies register and enter and update their information into yet another proprietary search consultant database, External View's partnership with The List reduces the work load for all.
"We've worked with the team at The List to make sure that we're only asking for key executive and client detail to enhance our agency search capability", notes Gerry Preece, Senior Consultant of External View.
Dave Currie, CMO of The List continued, "Our partnership with Russel and Gerry provides our clients critical insight on agency search best-practice, as well as user experience and site enhancement feedback in our ongoing improvement processes at The List".
Agencies can register with External View Consulting Group here.
About External View Consulting Group:
External View Consulting Group helps clients navigate the complexities of contemporary marketing management by providing an objective "external view" and deep expertise in all facets of agency resource management.
It's no longer about just finding the right agency resources. Getting agencies to effectively collaborate with one another, determining which entity leads the integrated process, deciding how much — and on what basis — to compensate a roster of diverse agencies, and optimizing the collective agency output are but just a few of the challenges of contemporary marketing management.
Our mission is to help our clients maximize the potential of their marketing agency relationships by focusing on four core practice areas:

Agency Search & Selection
Compensation, Contract Terms, Performance Metrics
Agency Assessment & Relationship Management
Corporate Marketing Department/Agency Roster Reengineering
Contact: Russel Wohlwerth, Principal
russelw(at)ext-viewgroup(dot)com
http://www.ext-viewgroup.com/
About The List:
The List is the most comprehensive and accurate source of sales intelligence and contact information on corporate and brand-level decision makers, and their creative and media agencies. The resource is used by new business development and media sales professionals to gain exclusive access to a verified database of 125,000+ highly targeted marketing, advertising, and media decision makers. Search more than 15,000+ top spending national brands, and their respective agency relationships.
A complimentary trial can be accessed here.
Contact: Ashley Darnell, Marketing
ashleyd(at)thelistinc(dot)com
http://www.thelistinc.com