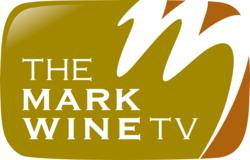 Wine is sensory dependent, our goal is to introduce to great wine with unique roots to a national audience. However, that is simply impossible to accomplish with just words
Austin, Texas (PRWEB) September 04, 2012
"Wine, as much as any industry, is sensory dependent. As the conduit for 120-family owned wineries to national account hotel and restaurant chains, our goal is to introduce great wine with unique roots to a national audience. However, that is simply impossible to accomplish with just words," says Mark Gmur, President and Founder of The Mark Wine Group.
That's where The Mark Wine TV comes in play. As a YouTube Channel, The Mark Wine TV provides a dossier of insightful information on their prestigious portfolio of brands at your fingertips. The mixture of winery-produced, 3rd party, and proprietary productions will keep the content fresh and flavorful for both wine industry professionals and enthusiasts.
"Being the flag bearer for family-owned wineries, its advantageous to show their unique personalities and eccentricities. That's part of the appeal that separates them from the rest. To truly come to know a wine, you need to understand where it comes from, who/how the wine is crafted, and of course, what it tastes like. The Mark Wine TV just helps bridge that gap."
Founded in 2007 and based in Austin, Texas, The Mark Wine Group is a family-owned, fine wine company - representing the highest quality family-owned and independent wineries and importers to hotel and restaurant companies throughout the United States. It started with a simple vision - to provide buyers a wide selection of very high quality wines to choose from and to provide a voice to those who had the ability to service National Accounts. In this way, The Mark Wine Group is the conduit for better wine selections at some of your favorite hotels and restaurants.