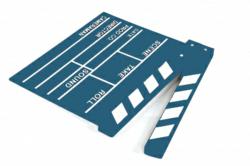 (PRWEB) January 31, 2013
Well known social rating website Thenumber1.com is quickly making its way to become the most popular social rating platform all over the web. Their recently posted rating competition on the Number 1 Addictives has immediately gained popularity amongst the visitors to this website. Thenumber1.com was launched just a few months ago, and has done well to come up with a series of interesting and witty ideas for all their rating competitions. The regular visitors to the website have already appreciated competitions like the number 1 reason for absence in school, the number 1 insulting picture, rate my moustache, etc. The just started competition on the Number 1 Addictives looks all set to follow the same tradition.
As per the dictionary, the term addictive refers to a substance that tends to cause addition. However, in modern day lifestyle, several habits and practices are also categorized as an addictive. The options for the top addictives as included in the rating competition by Thenumber1.com includes alcoholic drinks, computer games, romance novels, sex, soft drinks, cigarette, gambling, shopping, sports, movies etc. The introduction of this competition is significant from a common man's perspective because most of them are not comfortable discussing these things face to face. Thousands of people have already taken part in this competition within almost no time.
Most of the modern day internet users love spending time in social rating websites, and there are many of them available all over the web. However, not many of these websites have features comparable to that offered by Thenumber1.com. Social sharing facility, an aggregate rating scheme, graphical user interface, and comprehensive data model are some of the features that have made this website the most visited online rating platform all over the web. The official sources have informed that many more interesting rating competitions are about to appear in the website very soon.