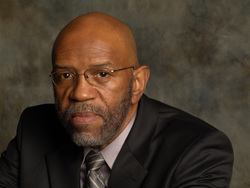 Theological Education for the 21st Century Plural, Global, and Urbanized Society
Atlanta, GA (PRWEB) March 19, 2011
The Reverend Dr. Ronald Edward Peters will officially become the eighth president of The Interdenominational Theological Center (ITC) when he is inaugurated to lead this prestigious institution as it continues to train men and women for Christian leadership and service in the Church and the global community. The occasion will take place in the King International Chapel at Morehouse College (Atlanta, GA) on April 8, 2010.
The ITC, a consortium of six different denominational constituent seminaries, has been in the business of providing ecumenical theological education and molding preachers, pastors, and lay leaders in the church for more than a half-century.
The vision of Dr. Peters begins to take shape with the a offering of a unique Inaugural Conference - a two-day interdisciplinary discussion on the theme "Theological Education for the 21st Century Plural, Global, and Urbanized Society" (April 7 and 8). Conference presenters will come from colleges, universities, and seminaries from across the country as well as ITC's own renowned faculty. Presidents/Deans of the six ITC constituent seminaries will also be featured moderators at the various sessions.
The conference seeks to answer the question "How can the theological education heritage
of the African American church help strengthen the quality of life going forward in the plural, global, and increasingly urbanized society of the twenty-first century?" The public-at-large, including clergy, scholars, theological educators, and professionals from public/secular education, social work, criminal justice, healthcare and public policy, as well as church members and individuals NOT affiliated with any congregation are encouraged and invited to register for this conference.
Dr. Joseph Crawford, Chair of the ITC Board stated, "I sense a high level of excitement among my peers on the ITC Board with Dr. Peters. We welcome him to the office of President of ITC and we celebrate this new beginning with another outstanding leader for an extraordinary institution."
Dr. Peters commented, "Because of the incomparable significance of the Interdenominational Theological Center and its collaborative seminaries in preparing future leaders for the Church, I am humbled by this appointment. I look forward, with great joy, to working with the ITC board, faculty, staff, and students as we move together toward the long, bright, and glorious future of this exceptional institution of theological learning and leadership." Before assuming this position, Dr. Peters was the Henry L. Hillman Associate Professor of Urban Ministry and the first Director of Pittsburgh Theological Seminary's Metro-Urban Institute, an interdisciplinary program of religious leadership development for urban society.
A native of New Orleans, Louisiana, Dr. Peters received his Bachelor of Arts degree from Southern University (Baton Rouge, Louisiana), the Master of Divinity degree from Gordon-Conwell Theological Seminary (Hamilton, Massachusetts), and his Doctor of Education degree from the University of Massachusetts at Amherst. Rev. Dr. Peters was ordained in the Presbyterian Church (U.S.A.) and joined the Pittsburgh Seminary faculty following 18 years of pastoral leadership in the state of Florida. He is an internationally respected preacher, author, and advisor on social witness policy and urban theological education.
The Inaugural Conference will be opened to the public with a registration fee of $50 assessed to off-campus participants (to include meals). Non-ITC student registrations will be $25. A limited number of scholarships will be offered through churches. ITC students, faculty, and staff will NOT be assessed the registration fee, but will have to register by March 30th in order to facilitate conference planning. The April 8, 2011 - 5:00p Inauguration Ceremony is free and open to the public.
Founded in 1958, ITC is a pioneer in ecumenical graduate theological study; the consortium comprises six different denominational constituent seminaries; Morehouse School of Religion (Baptist), Gammon Theological (United Methodist), Turner Theological Seminary (African Methodist Episcopal), Phillips School of Theology (Christian Methodist Episcopal), Johnson C. Smith Theological Seminary (Presbyterian Church U.S.A.) and Charles H. Mason Theological Seminary (Church of God in Christ). Students of varying denominations beyond the six affiliates are welcomed to the Harry V. and Selma T. Richardson Ecumenical Fellowship. There is also a Lutheran Center at ITC.
###