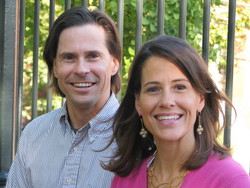 Now there's a way to schedule groups of people without phone tag or reply-all emails.
Richmond, VA (PRWEB) February 24, 2010
A new online service called TheOnePlanner.com is now available to assist individuals and small businesses in managing group scheduling. Many people in the down economy have found themselves starting small businesses or involved to a greater extent in volunteer projects. One of the first challenges to arise is how to manage booking the calendar without drowning in phone tag and reply-all emails.
Company co-founder, Amy de Venoge was volunteering to organize events at church, activities for her daughter's class and care support for a friend. "All the emails and phone calls just to firm up who would show up when was becoming a full-time job," she related recently. She decided that there had to be a better way, and she enlisted her brother, Charles Bice, a former engineering project manager, to collaborate on finding it.
After more than a year of development the result is a free, online tool that allows users to post their needs or appointment openings, and site visitors can sign-up directly. "A schedule can be public, such as for a business appointment calendar, or private, such as for a homecare calendar," says Bice. "This 24/7 service will help make life simpler for both the schedulers and the participants."
TheOnePlanner.com allows the posting of tasks and supply lists and automatically manages openings so that visitors can see opportunities in real time. Any sign-up is followed by a confirmation email including all details of the task or supply list items.
###