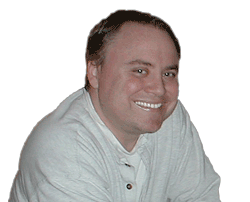 In Chicago we will help you decipher hedge fund techniques that can be used to reduce volatility and risk in your portfolio.
Santa Clarita, CA (PRWEB) April 28, 2011
TheOptionClub.com will be co-hosting a live full-day options trading presentation in Chicago, IL, at the Chicago Board Options Exchange on June 16, 2011. Featured presenters include Christopher Smith, the founder of TheOptionClub.com, a vibrant and growing on-line options trading community, and Dan Sheridan from Sheridan Mentoring.
The purpose of the event is to provide retail investors and traders an opportunity to examine the extreme market volatility of the last decade and discuss methods by which a traditional diversified stock portfolio might be augmented with options to reduce portfolio volatility, better protect investment capital, while still pursuing market-beating performance.
The Sheridan-Smith Options Presentation is an ideal accompaniment to more traditional options educational courses, which tend to focus upon options as a trading vehicle. During this Chicago presentation Christopher Smith and Dan Sheridan will provide attendees with insight into how these discrete option trading strategies and techniques might be combined and incorporated into a comprehensive portfolio management strategy.
Those investors and traders interested in attending should visit http://www.theoptionclub.com/ for details. Registrations are underway, with an "Early Bird" discount available through the end of April, and limited seating is a factor.
About TheOptionClub.com:
TheOptionClub.com was founded in 2003 as an on-line options trading community and continues to serve that purpose today. Additional education, training and mentoring is provided through TheOptionClub.com's Trading Room where members enjoy weekly live on-line training events, access to a growing video and download library, a private member's support forum, and more.
Follow TheOptionClub.com on Twitter: twitter.com/theoptionclub
Follow TheOptionClub.com on YouTube: youtube.com/theoptionclub
# # #