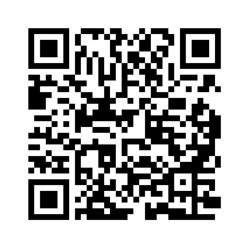 Thanks for putting on such an informative webinar. It opened my eyes up to the possibilities when one trades properly. I have never traded options before so this was very educational.
San Francisco, CA (PRWEB) September 19, 2011
Time spreads are more complex options trades than the basic vertical option spread, or even the popular iron condor trades, because they involve the use of options in multiple expiration periods. Consequently, a greater number of variables are in-play, making these trades a bit "tricky" for the unwary. Nonetheless, they add a dimension to an options trading arsenal that make them worth understanding.
On September 28, 2011, at 6:00 p.m. P.T. (9:00 p.m. E.T.), TheOptionClub.com will be hosting a free webinar presentation featuring Dan Pasarelli, a veteran professional options trader, educator, and author. By attending the presentation traders and investors can expect to learn how to find and manage quality time spread option trades, learn how to "roll-in" and "roll-out" of time spread positions, see how they can use adjustment techniques to best capture profits, and discover how to use adjustment techniques to repair losing trades.
This training session is part of TheOptionClub.com's presentation series, a free service offered to registered members of its community and the public. Attendees are encouraged to ask questions and to participate. Presentations are typically recorded for later re-play through TheOptionClub.com's Options Trading Video Archive.
There is no cost for the training session and registration is presently underway. It will take place on Wednesday, September 28, 2011, at 6:00 p.m. PT (9:00 p.m. ET) and run for approximately one hour. Those persons interested in attending this or any future presentations and training sessions may register their name and e-mail address for inclusion on TheOptionClub.com mailing list at http://www.theoptionclub.com/presentation/.
About TheOptionClub.com:
TheOptionClub.com was founded in 2003 as an on-line options trading community and continues to serve that purpose today. Additional education, training and mentoring is provided through TheOptionClub.com's Trading Room where members enjoy weekly live on-line training events, access to a growing video and download library, a private member's support forum, and more.
Follow TheOptionClub.com on Twitter: twitter.com/theoptionclub
Follow TheOptionClub.com on YouTube: youtube.com/theoptionclub
# # #