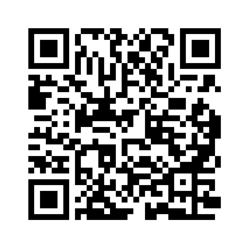 Thanks for putting on such an informative webinar. It opened my eyes up to the possibilities when one trades properly. I have never traded options before so this was very educational.
Las Vegas, NV (PRWEB) October 11, 2011
Iron condors are "high probability" income trades and a favorite with retail options traders. When market conditions are favorable they can deliver consistent monthly profits. However, when markets become volatile losses can quickly mount, devastating an option trader's account equity.
What separates the successful iron condor trader from those who struggle is the ability to effectively manage risk. Unless a trader is prepared to respond decisively to manage risk before losses are incurred, an iron condor trader's long-term profitability is improbable. With market volatility now the norm, it is imperative to learn how to effectively defend an iron condor against adverse market movement.
On Tuesday, October 18, 2011, TheOptionClub.com will host a live web-cast presentation featuring John Summa, Ph.D., a.k.a, the "Option Nerd" - and Professor of Economics at the University of Vermont - who will share those tactics he has developed for defending iron condor trades during times of unexpected market volatility. Attendees who join us for this one-hour presentation will learn the basic concepts behind the iron condor options trade and techniques for managing and adjusting the trade when the market moves against the position.
This live training session is part of TheOptionClub.com's presentation series, a free service offered to registered members of its community and the public. Attendees are encouraged to ask questions and to participate. Presentations are typically recorded for later re-play through TheOptionClub.com's Options Trading Video Archive.
There is no cost for the training session and registration is presently underway. It will take place on Tuesday, October 18, 2011, at 6:00 p.m. PT (9:00 p.m. ET) and run for approximately one hour. Those persons interested in attending this or any future presentations and training sessions may register their name and e-mail address for inclusion on TheOptionClub.com mailing list at http://www.theoptionclub.com/presentation/.
About TheOptionClub.com:
TheOptionClub.com website was founded in 2003 as an on-line options trading community and continues to serve that purpose today. Additional education, training and mentoring is provided through TheOptionClub.com's Trading Room where members enjoy weekly live on-line training events, access to a growing video and download library, a private member's support forum, and more.
Follow TheOptionClub.com on Twitter: twitter.com/theoptionclub
Follow TheOptionClub.com on YouTube: youtube.com/theoptionclub
###