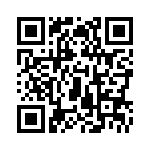 Thanks for putting on such an informative webinar. It opened my eyes up to the possibilities when one trades properly. I have never traded options before so this was very educational.
Chicago, IL (PRWEB) December 31, 2011
On January 10, 2012, at 8:00 p.m. (Central Time), TheOptionClub.com will be hosting a live web-cast presentation to explore how the iron condor options strategy might be used successfully in the coming year. This highly popular strategy has the potential of providing a trader with consistent month-on-month profits but also carries the possibility of a significant loss in any given month. In this presentation that risk, and that profit potential, will be identified and we will then discuss how these positions might be traded over the course of the 2012 calendar year.
The purpose of this web-cast presentation is to provide attendees with a fundamental understanding of how the iron condor options strategy functions, demonstrate how and why it generates profits, and reveal the dangerous pitfalls inherent in the trade. Once that foundation is laid we will then provide attendees with some practical insight into how the iron condor might be used in the unpredictable months to follow.
This presentation is part of TheOptionClub.com Webinar Series and is open to the public and there is no cost to attend, but those who do wish to attend are encouraged to register early so as to reserve their on-line "seat." All registrations for the presentation will be quickly processed at:
http://www.theoptionclub.com/webinar
Our guest presenter will be Dan Sheridan, a 22-year veteran CBOE market maker who worked with the highly successful specialist firm Mercury Trading headed up by Jon and Pete Najarian. While at Mercury Trading, Dan was responsible for training most of the traders including Pete Najarian, one of the current hosts of CNBC's Fast Money. Since leaving the pit in 2004, Dan has been teaching individual traders on the techniques and methods he used every day to consistently profit in the options markets.
This on-line presentation can be viewed on a Windows PC or Macintosh computer with a broadband connection to the Internet.
About TheOptionClub.com:
TheOptionClub.com was founded in 2003 as an on-line options trading community and continues to serve that purpose today. Additional education, training and mentoring is provided through TheOptionClub.com's Trading Room where members enjoy weekly live on-line training events, access to a growing video and download library, a private member's support forum, and more.
Follow TheOptionClub.com on Twitter: twitter.com/theoptionclub
Follow TheOptionClub.com on YouTube: youtube.com/theoptionclub
###