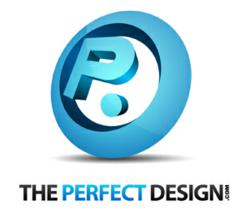 "A talented graphic designer can be the difference between "Wow!" and "What?"
(PRWEB) May 10, 2011
ThePerfectDesign.com is a spectacular newcomer to Graphic Design Contest websites, creating a forum where clients can reach thousands of the best free-lance graphic designers in the industry with a few simple clicks of their mouse.
Have you ever had the experience of looking at a webpage and being overwhelmed by text and options? ThePerfectDesign.com recognizes that most users on the internet today only spend a few seconds determining whether a site is worth their time or moving on to the competition. Consumers like to know upfront what product they are receiving, and where and how to get registered without wasting twenty minutes of their day.
With this in mind, ThePerfectDesign.com is a straightforward addition to graphic design contest websites, focused on making their service as uncomplicated for their customers as possible. Primary links from the homepage allow you to immediately sign up to host a contest, or register with the site as a freelance graphic designer interested in competing in contests. Users can also select contests based on the type of media being designed via a drop down list, and a Gallery link allows them to view recent contest winners as well as a design pool which helps give a feel for the talent available.
For those not familiar with graphic design contest sites, ThePerfectDesign.com functions on the premise that a client purchasing artwork, designs or logos should have the right to preview the final product before paying for it. A client needing graphic design work registers with the site to host a contest, and then specifies their own deadlines and monetary incentive. The graphic designers also registered on the site can browse through the various jobs, select one that fits their capabilities, and design a product for the contest holder. Most importantly, the contest holder is able to preview the work from a wide variety of talented designers before selecting (and paying for) their final choice. After a contest concludes, the Contest Holder awards the graphic design fee to the contest winner.
Most businesses and entrepreneurs in today's financial market do not have graphic designers on staff. However, when launching new products, websites, logos, etc., a talented graphic designer can be the difference between "Wow!" and "What?" Savvy business owners are always on the lookout for talented free-lance graphic designers. Helping them connect, is ThePerfectDesign.com, acting as the intermediary in a simple process that allows the client to effortlessly ensure the most bang for their graphic design buck.
###