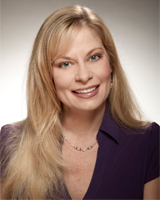 One can usually parse out the real Plastic Surgeons from the phony ones by how they title themselves. If they title themselves as "cosmetic surgeons," this is usually a red flag and indicator they do not have the proper credentials for this specialty.
Birmingham, Alabama (PRWEB) October 05, 2011
Pamela Howard, wife and office manager for Board Certified Plastic Surgeon Paul S. Howard, MD, FACS has launched ThePlasticTruth.com, an educational and highly informative web site dedicated to uncovering the truth about board certification and marketing practices throughout the expanding cosmetic surgery industry. "The unfortunate truth is that reimbursement for insurance covered medically necessary medical care is decreasing as insurance companies decrease reimbursement and load the system with regulation after regulation which make it harder for doctors to collect the money they are owed," says Dr. Paul Howard. "These issues have created an environment where all physicians are struggling to make a living. Their only answer being to use the laxity and ambiguity of federal and state laws to market services as a medical doctor, an erstwhile 'expert' in cosmetic surgery. These same doctors follow all of the rules and regulations in their insurance practice, but realize there is little or no oversight for cash paying medicine," he continues. Board Certification has long been the recognized standard for practicing physicians and is used by insurance companies and hospitals as a necessary credential¸ but Dr. Howard points out that "when applied to cosmetic surgery these same physicians believe board certification an unnecessary and onerous requirement." As recently as last week, the USA Today reported on its front page the current crisis in liposuction as practiced by non-boarded physicians. Going hand in hand with the attempted downgrading of medical education is the current outbreak of false and deceptive advertising practices. "With the help of a great marketing firm, they manage to undermine their surgical skill in lieu of marketing skill," states Mrs. Howard. The USA Today also reported how medical marketing has deteriorated to the point that surgical procedures are treated like commodities and actually interviewed a so-called "cosmetic surgeon" who recommended that all physicians should be left to their own devices to determine what they think they are capable of practicing, in effect with no training requirements. The State of Florida is leading the way by enacting laws requiring advertising physicians to clearly state their credentials including board certification. Pamela Howard, through ThePlasticTruth.com web site, provides accurate, honest information that is difficult for the average consumer to obtain. With one click, the consumer can access the most up-to-date information regarding surgical credentialing and board certification. Using the latest social media outlets such as You Tube, Facebook, Twitter, and Wordpress, honest straight forward information is available, shining a light on those "gray" areas of medical credentialing. Pamela Howard is in a unique position to know the issues for both the Plastic Surgeon and the patient's perspectives due to her many years of experience as an office manager and patient advocate.
The launch of her ThePlasticTruth.com web site includes an informative video unraveling the complexities of Board Certification and why all of this matters to the well informed cosmetic surgery consumer. The video has since become a tool for Board Certified Plastic Surgeons nationwide explaining Board Certification to their patient populations. All of this is available at no charge to the consumer or the Plastic Surgeons.
###