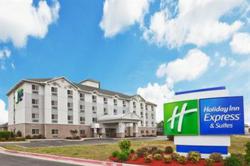 People today want more from their work than paychecks, perks or pensions.

-Jim Whitt, Founder of Purpose Unlimited
Tulsa, OK (PRWEB) August 22, 2012
Nathan R Mitchell, founder of Clutch Consulting and Jim Whitt, founder of Purpose Unlimited are teaming up to present The Power of Purpose: How to Transform Lives, Leaders and Organizations on Wednesday, October 3rd at the Holiday Inn Express & Suites in Jenks, OK. This half-day program will provide participants with a blueprint to increase performance, productivity and job satisfaction.
Whitt's purpose-based approach to business development was birthed in 1988 when he discovered his purpose in life — to help people reach their full potential. He's been fulfilling that purpose since then as a consultant, speaker and writer. "People today want more from their work than paychecks, perks or pensions," Whitt says. "The path to profitability is creating a culture where employees feel they are part of a cause — partners in a purpose that is positive, powerful, simple and serving. His approach can be summed up in one sentence, "Without a purpose our only motivation is reward and punishment."
Mitchell's experience as a mid-level manager in a Fortune 50 company validates Whitt's approach. "People of my generation, those in their 30s and 40s don't respond to the carrot and stick management methods prevalent in many organizations," he says. "I became so disillusioned that I started my consulting business to help mid-level managers find purpose, meaning, and fulfillment in their work so they can ultimately be more engaged and more effective."
Their business philosophies are so congruent that Mitchell and Whitt decided to partner with each other on this workshop to show local businesses how the power of purpose can impact their bottom lines. They will provide a case-study of how a client who adopted the purpose-based model has increased revenues by 50 percent in five years.
Jim Whitt founded Purpose Unlimited in 1988. He is the author of "Riding for the Brand: The Power of Purposeful Leadership" and "The Transformational Power of Purpose: Finding & Fulfilling Your Purpose in Life." Nathan Mitchell is the founder of Clutch Consulting and is currently writing his second book with the working title of "Turn That Frown Upside Down: Discover Meaning & Fulfillment in the Workplace."
Single-Ticket Registration is only $147. Volume discounts are available for those looking to send multiple members of their staff and teams.
To register for this upcoming event, simply visit http://purpose.clutchconsulting.net