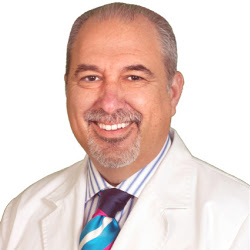 Buy 2 Get 1 Free at TheraBreath until December 25th!
(PRWEB) December 22, 2012
Just in time for the holidays, Dr. Harold Katz and his world-famous line of TheraBreath Oral Hygiene products announces an exciting variety of must-see, money-saving December discounts.
Right now consumers can take advantage of a special two for one sale on TheraBreath's powerful breath freshening, oral health products by visiting TheraBreath December Deals between Thursday, December 20 and Tuesday, December 25, 2012.
At TheraBreath December Deals, consumers will find TheraBreath PLUS Nasal Drops, TheraBreath Fresh Breath Throat Spray, TheraBreath Aktive K12 Chewing Gum and Dr. Katz's super powerful Multi-Symptom Probiotic Kit all available at a two for one sale price. Created to eliminate harmful bacteria responsible for gum disease, bad breath, plaque accumulation, cavities and even earaches and sore throat, these products are some of Dr. Katz's most popular oral hygiene items because they provide such amazing and long-lasting results.
A leader in the oral products industry due to the perseverance and expertise of bacteriologist and famous Beverly Hills dentist Dr. Harold Katz, TheraBreath has developed a stellar reputation among customers from all over the world who regularly use TheraBreath products. Individuals suffering from chronic halitosis, dry mouth and other oral health problems depend on TheraBreath for quick and lasting relief from embarrassing bad breath and an unhealthy lack of saliva that is directly responsible for encouraging harmful oral bacterial growth.
Remember this fantastic two for one sale is only valid December 20, 2012 and December 25, 2012. This sale applies to the same product in order for customers to receive a discount. There are no limits to this offer and standard ground shipping applies for orders shipped to Canada and the U.S.
TheraBreath Oral Hygiene products also make great, last-minute Christmas gifts for people who travel frequently. Dr. Katz provides travel-sized TheraBreath rinses, plus rinses, toothpastes and PerioTherapy Rinse packs for individuals who want to maintain fresh breath and a clean, healthy mouth in between flights or while traveling on the road. Click here to view all TheraBreath® products: http://www.therabreath.com/category.asp.
For individuals observing Hanukkah, TheraBreath Oral Hygiene products are also kosher and would make practical gifts for people who celebrate the Jewish faith as well as those who may suffer from medical conditions resulting in chronic halitosis and dry mouth.
With family get-togethers and holiday parties filling most of December's days, having the freshest breath possible as well as clean, white teeth can make social interactions more pleasant and enjoyable. Regular use of TheraBreath Oral Hygiene products will also result in healthier, stronger teeth and gums and positive dental check-ups.
Don't miss TheraBreath's greatest sale ever! Visit TheraBreath December Deals now to take advantage of the two for one sale going on now.