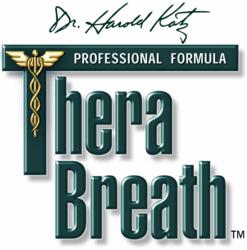 Free Breath Test with Dr. Katz and Free TheraBreath product kit at Duane Reade on 40 Wall Street in NYC on Nov. 15.
(PRWEB) November 14, 2011
Dr. Harold Katz, the Bad Breath Guru and founder of TheraBreath®, will be at the Duane-Reade store at 40 Wall Street in New York City from 11:00 am to 1:00 pm to provide free breath testing and TheraBreath® product samples. During this rare opportunity to receive a one-on-one breath analysis, Dr. Katz will use a halimeter (a tube like device that gently goes in the mouth – not too far) to quickly and easily discover types of breath. Dr. Katz will then be able to make a personalized recommendation on how to eliminate bad breath halitosis and maintain fresh breath.
Each breath test participant will receive a free TheraBreath® product kit that includes oral rinse, toothpaste, tongue cleaner, mouth-wetting lozenges and coupons for over $35 in savings. These products help to prevent and treat bad breath halitosis, dry mouth and canker sores.
The event is taking place at the Duane-Reade Walgreens store in the historic landmark building, 40 Wall Street, which up until 1929 was the largest structure in the world. Once home to the office of David Rockefeller, this 22,000 square foot location is host to a variety of daily living products, including an on-site doctor, nail salon, pharmacy, juice bar, up market sushi and more. Click here for directions to the event via Google Maps 40 Wall Street.
Be sure to get there early, as the event starts at 11am and will continue through 1pm. Take advantage of this opportunity to meet with one of the world's premier resources for oral health and bad breath treatment.
About Dr Katz
Dr. Harold Katz, founder of The California Breath Clinics, is the recognized expert in the fields of bad breath, tonsil stones, and dry mouth. Known as the 'Bad Breath Guru' from his numerous television appearances on shows like The View and the CBS Early Show, he has helped millions of people around the world eliminate their bad breath problems. Dr. Katz is a graduate of UCLA and the UCLA School of Dentistry and holder of a separate degree in Bacteriology, also from UCLA.
Dr. Katz began his own breakthrough research into the causes of Bad Breath in the early 1990s, after he was unable to help his own teenage daughter with her severe and chronic breath problem. His background in Bacteriology assisted him in realizing that Bad Breath is caused by a group of Anaerobic Sulfur-Producing Bacteria which breed within the tongue's surface and throat. Under certain conditions, these bacteria initiate the production of the Volatile Sulfur Compounds found in Bad Breath and Taste Disorders. In 1993 he founded the internationally acclaimed California Breath Clinics, where he treated and continued to study patients with chronic breath problems, tonsil stones, and other troublesome oral care issues that did not have simple, effective over the counter treatments. The resulting products - refined over and over since their introduction - are nothing short of astonishing. Clinical tests of Dr. Katzs' patients have repeatedly resulted in a complete elimination of over 98% of the Volatile Sulfur Compounds that cause bad breath within the mouth.
About TheraBreath®
Since the introduction of TheraBreath products in 1994, no one has helped more people fight bad breath than Dr. Katz. Over six million people in 98 different countries have successfully used the TheraBreath® System formulas, which help eliminate bad breath and allow users to gain newfound self-confidence. With offices located in Los Angeles, TheraBreath® is the world's top premium oral care system. Visit us online to learn more at http://www.therabreath.com.
Corporate Address: Dr. Harold Katz LLC 750 N. Highland Ave. Los Angeles, CA 90038 Los Angeles TheraBreath® Office: 10289 West Pico Blvd. Los Angeles, CA 90064 1-800-963-9273
###