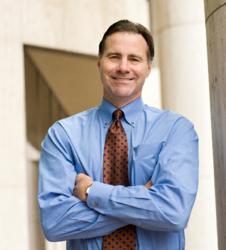 We have maintained a strong and long-running friendship with Bob Cross and we were thrilled to learn of his participation in the conference. - Bruce Barfield, president of The Rainmaker Group
Atlanta, GA (PRWEB) July 27, 2011
The Rainmaker Group, the leading provider of revenue management and profit optimization solutions to the multifamily and gaming/hospitality industries, today announces its sponsorship of the inaugural Apartment Revenue Management Conference (ARM) keynote address to be presented by Robert Cross, Chairman and CEO of Revenue Analytics.
"Revenue management has grown exponentially in our industry and there is a real need for a forum like ARM to provide innovative, educational and important information about yield optimization strategies," said Bruce Barfield, president of The Rainmaker Group. "We have maintained a strong and long-running friendship with Bob Cross and we were thrilled to learn of his participation in the conference. We are honored to support the industry as he provides invaluable insights into revenue management, the profound value of pricing strategies, and how to translate best practices from a variety of industries into the apartment industry."
ARM, the only conference solely focused on revenue management strategies, will be held Sept. 12-14, 2011 at the Westin Kierland Resort in Scottsdale, Ariz. Mr. Cross's keynote address is scheduled for 9:15-10:15a.m. PDT on Tuesday, Sept. 13, 2011. The session will be an interactive conversation in which conference attendees can ask questions, seek advice and learn how revenue management transcends the hospitality and airline industry, where it first gained momentum, to multifamily.
"Providing unrivaled educational sessions at the ARM conference is our highest priority and with world-class speakers like Bob Cross, we are confident our attendees will gain unique insights on the topic of revenue management," said Steve Lefkovits, executive producer of the ARM conference. "This first-ever conference wouldn't be possible without the support of sponsors, like Rainmaker, committed to raising the industry's awareness of the value of yield optimization and revenue management solutions."
Mr. Cross, dubbed the "Guru of Revenue Management" by the Wall Street Journal, authored The New York Times Business Best Seller, Revenue Management: Hard Core Tactics for Market Domination (Broadway Books, 1997). He is a highly sought after global lecturer on revenue management and is frequently quoted in international business publications.
Rainmaker LRO is the leading multifamily lease rate optimization solution used to maximize revenue from apartment leases. The system calculates optimized pricing based on hundreds of factors that influence rate setting, including traffic and lease duration, move-in dates, competitive affects and other metrics. The system also produces enterprise-wide demand forecasts by measuring and analyzing historical and current market metrics and performing calculations necessary for occupancy predictions that are dynamically updated as market conditions change.
ARM, sponsored by the Apartment Internet Marketing Conference executive producers and the National Apartment Association, was developed as an educational forum for multifamily investors, asset managers, pricing managers and analysts, as well as property management executives and quantitative marketing managers. Attendees will not only gain greater knowledge of revenue management as a key business discipline but will learn how to maximize financial yield through the science and art of pricing and profit optimization solutions.
Registration is now open for the ARM Conference. Early bird pricing, $695, ends August 8, 2011 after which, registration is $895.
About Rainmaker
The Rainmaker Group is a Microsoft Gold Certified Partner and industry-leading provider of revenue management and profit optimization solutions to owners/operators in the multifamily housing and gaming/hospitality industries. Rainmaker software, coupled with professional business consulting services, enables multifamily housing operators to maximize revenue from apartment leases and helps operators of casino hotels and other hospitality enterprises secure the most valuable customers to increase their profitability. Rainmaker software delivers real results for multifamily housing operators such as Archstone, AvalonBay Communities, Equity Residential, Post Properties, Simpson Housing, Mid-America Apartment Communities and many others. Gaming/Hospitality clients include casino/hotel organizations such as Atlantis The Palm Dubai, Caesars Entertainment, IP Casino Resort Biloxi, Isle of Capri Casinos, MGM Resorts International, Omni Hotels & Resorts, Wynn Las Vegas and other leading companies. Headquartered in northern Atlanta, GA, Rainmaker is a solid, profitable, rapidly growing, privately held company.
###