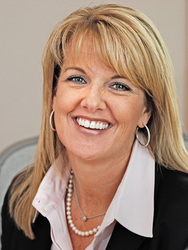 The Evolving Dynamics of Revenue Management: A Comprehensive Roadmap for Hotel Owners, Operators & Practitioners
Atlanta, GA (PRWEB) June 1, 2010
The Rainmaker Group, a world leader in automated profit optimization software and services for the hospitality industry, announced it will be a sponsor of the HSMAI Revenue Management & Internet Marketing Strategy Conference in Orlando, Florida June 21, 2010. Tammy Farley, Rainmaker Group principal, is also serving on the board of directors of HSMAI's Revenue Management Special Interest Group to assist with planning and other responsibilities.
"The HSMAI Revenue Management & Internet Marketing Strategy Conference fulfills our industry's need for expert, impartial guidance to help operators understand the most effective means of profit optimization and rate setting in today's economy," Farley said. "Rainmaker is working with HSMAI's executive team to promote and support this excellent educational event for marketing and revenue management professionals." The Rainmaker Group provides revenue optimization services to companies that include Wynn Las Vegas, OneandOnly, MGM MIRAGE, Trump Entertainment Resorts, and Harrah's Entertainment.
Rainmaker supports Total Hotel Revenue Management panel
Ken Gifford, Vice President of Revenue Management and Distribution for Kerzner International Resorts, a Rainmaker customer, has been selected to participate on the panel titled 'Total Hotel Revenue Management' which will be chaired by Fred Heintz, CRME, Director Of Group Strategy, Marriott & Renaissance Hotels of New York City.
The latest publication from the HSMAI Revenue Management Special Interest Group and the HSMAI Foundation will also be released at the conference: "The Evolving Dynamics of Revenue Management: A Comprehensive Roadmap for Hotel Owners, Operators & Practitioners," co-authored by Kathleen Cullen.
Rainmaker delivers Total Customer Value profit optimization
Rainmaker's revolution is the only revenue management system that considers Total Customer Value when determining optimal availability conditions. Total Customer Value includes not only hotel revenues, but potential revenue from gaming, food and beverage, spa, and other significant profit centers. The revolution system also analyzes and factors in forecasted demand from local influences such as holidays and city-wide events to recommend optimized rates for each guest segment.
About The Rainmaker Group
The Rainmaker Group is a software and consulting services company that provides profit optimization for more than one-half million units in the gaming hospitality, serviced apartment/multifamily housing and other industries. Rainmaker consults about, implements, and supports the revolution Product Suite, which maximizes total guest profitability for operators of casino hotels and other hospitality enterprises. The company enables clients to identify and maintain availability for their most profitable revenue sources through revenue management implementations. The Rainmaker Group helps casino hotels increase profitability through the accurate, instantaneous ability to determine the minimum acceptable value of each guest. This increases client profitability by securing the most valuable customers and developing more effective business processes. Hospitality clients include Wynn Las Vegas, One&Only, Boyd Gaming, Harrah's Entertainment, Omni Hotels, MGM MIRAGE, Trump Entertainment Resorts, Atlantis, The Palm Dubai, and other leading hotel companies.
About the HSMAI Revenue Management & Internet Marketing Strategy Conference
HSMAI's Revenue Management & Internet Marketing Strategy Conference, held prior to HITEC on June 21, 2010 is brought to you by the thought leaders at the forefront of the increasing convergence of the revenue management and internet marketing fields within the hospitality industry. You'll learn about the latest trends and best practices in these two important disciplines - and what they can mean to you and your company - from the industry experts behind resources such as the Top 10 Revenue Management Opportunities for 2010, and the Travel Internet Marketing White Paper Series.
# # #