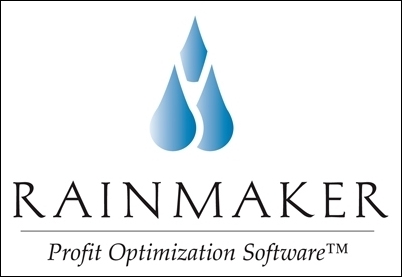 Our new building is equipped with everything we need from a development and support perspective and provides comfortable, aesthetic offices for everyone. Technology shops are typically divided between 'haves' with offices, and 'have nots,' sharing cubes. In Rainmaker's new building, everyone is a 'have.'
ATLANTA, GA, (PRWEB) March 1, 2007
The Rainmaker Group, a world leader in automated revenue management software and services to the hospitality, casino and gaming, and multi-family housing industries for total property profitability, announced today it has completed relocation to newly built headquarters in Alpharetta, Georgia, a North Atlanta high tech metro area. The company's 30 percent staff increase necessitated its move to the new and expanded space.
Tammy Farley, principle at The Rainmaker Group, said, "The success of our revolution
revenue management solutions for the gaming hotel and multi-family housing industries is powering the company's growth. Our new two-story office building has an advanced technology infrastructure for all our offices and meeting rooms to accommodate the addition of R&D and sales staff." The new high-ceilinged building includes aesthetic state-of-the-art wood and glass offices for software development and operations management. The high-tech boardroom includes a plasma display as well as a custom built table with embedded connections for laptops, projection, Internet connectivity, and teleconferencing. Farley noted the company's colors, emphasis on design, and look and feel are consistent in both the new building and on the new website for seamless branding. Rainmaker's new offices are located at 5755 North Point Parkway, Suite 77, Alpharetta, Georgia, 30022.
Bob Wolfson, The Rainmaker Group's vice president of technology, said, "Our new building is equipped with everything we need from a development and support perspective and provides comfortable, aesthetic offices for everyone. Technology shops are typically divided between 'haves' with offices, and 'have nots,' sharing cubes. In Rainmaker's new building, everyone is a 'have.'" Rainmaker's upper floor houses executive suites, project management offices, a client lounge with kitchen, and "hoteling" offices where visiting staff and clients can work undisturbed.
"The Rainmaker Group is customer-focused and committed to the wellbeing of its employees," said Tammy Farley. "Our objective was to provide an environment we are proud to bring people into, and one that is thoughtfully arranged to make our clients and staff comfortable and productive. Rainmaker's new corporate offices accomplish this goal."
About Rainmaker Group
The Rainmaker Group is a software and services company that provides the revolution product suite, powered by JDA, that maximizes total property profitability for operators of casino hotels and other hospitality enterprises. The company enables clients to identify and maintain availability for their most profitable revenue sources through revenue management implementations. The Rainmaker Group helps casino hotels increase profitability through the accurate, instantaneous ability to determine the minimum acceptable value of each guest. This increases client profitability by securing the most profitable customers while developing more effective business processes. Hospitality clients include Boyd Gaming, Harrah's Entertainment, Omni Hotels, IP Casino Resort Biloxi, Trump Entertainment Resorts and other leading hotel companies.
The Rainmaker Group also provides, implements and supports the revolution LRO SM profit optimization solution that enables multi-family housing operators to maximize revenue from apartment leases. revolution LRO lease rate improvement results have been reviewed and validated by independent accounting firms. For over five years revolution LRO has delivered optimized leasing rates to the largest operators in the industry including Archstone-Smith, Equity Residential, Post Properties, Simpson Housing, Mid-America Apartment Communities and a number of other leading multifamily housing companies. The Rainmaker Group incorporated in 1998.
The Rainmaker Group
Tammy Farley
5755 North Point Parkway
Suite 77
Alpharetta, GA 30022
Phone: 678-578-5777
http://www.letitrain.com/?campaign=PRWebNewBldgMar012007
Media Contact:
Julie Keyser-Squires, APR
Softscribe Inc.
(404)256-5512
###