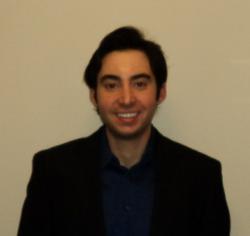 Rainmaker's LRO revenue management system decisively proved its ability to increase revenue during our 16-property test
(PRWEB) February 08, 2011
Atlanta, GA (PRWEB) February 8, 2011 -- The Rainmaker Group, the leading provider of automated revenue management software and services to the multifamily housing industry, announces the decision by Morgan Properties to implement Rainmaker's LRO™ revenue management solution at 93 communities with approximately 22,000 units across 10 states. Morgan based its decision to implement LRO on the results from an 11-month test in which communities that used LRO to set lease rates saw revenue growth higher than at communities with rates set manually.
"Rainmaker's LRO revenue management system decisively proved its ability to increase revenue during our 16-property test," said Daniel M. Kline, Asset Manager for Morgan Properties. The company used LRO to set rates at 16 communities, while regional managers at 16 similar communities set rates using their customary method. "The results revealed that the majority of the LRO communities had greater revenue growth than the non-LRO communities," Kline said. "LRO also provided us with more effective expiration management strategies, compliance monitoring, and more accurate forecasting. Morgan Properties' 2011 goal is to drive property performance through rate and occupancy and to increase asset values. Rainmaker LRO will help us to achieve our goals."
Morgan Properties sees LRO as a value creator
"We see LRO as a tremendous value creator that puts our growing company on the cutting edge of revenue management optimization," Kline said. "We have a unique multifamily operating platform and rolling out a revenue management system is one more way to drive financial performance across Morgan's portfolio." To date, Morgan Properties has implemented LRO at 36 communities representing almost 12,000 units. "We've received a tremendous amount of support and rapid technical results from Rainmaker, and we fully expect to complete our system rollout for all properties in Q2 2011."
Annie Laurie McCulloh, vice president of business consulting and implementation at Rainmaker added that "Morgan Properties' decision to implement LRO speaks strongly to their belief in the benefits of our revenue management solution. We are excited about their success so far and look forward to helping them generate maximum revenue as we roll out LRO to the remaining 57 properties."
LRO is the leading multifamily lease rate optimization solution used to maximize revenue from apartment leases. Rainmaker's LRO system produces optimized pricing recommendations for a large variety of unit types based on key factors that influence rate setting, including traffic and lease duration, move-in dates, competitive influences and other metrics. The system also produces enterprise-wide demand forecasts by measuring and analyzing historical and current market metrics and performing calculations necessary for supply and demand predictions that are dynamically updated as market conditions change.
About Morgan Properties
Established in 1985 by Mitchell L. Morgan, Morgan Properties is a real estate investment, development and management company. Morgan Properties owns and manages 131 apartment communities with 30,630 units in Pennsylvania, Delaware, New Jersey, New York, Ohio, Indiana, Maryland, South Carolina, Virginia and Nebraska.
About Rainmaker
The Rainmaker Group – a Microsoft Silver Partner software and services company – is an industry-leading provider of revenue management and profit optimization solutions to owners/operators in the multifamily housing and gaming/hospitality industries. Rainmaker software, coupled with professional business consulting services, enables multifamily housing operators to maximize revenue from apartment leases and helps operators of casino hotels and other hospitality enterprises secure the most valuable customers to increase their profitability. Rainmaker software delivers real results for operators such as Archstone, AvalonBay Communities, Equity Residential, Post Properties, Simpson Housing, Mid-America Apartment Communities and a number of other leading companies. Gaming/Hospitality clients include leading casino/hotel organizations such as Atlantis The Palm Dubai, Caesars Entertainment, IP Casino Resort Biloxi, Isle of Capri Casinos, MGM Resorts International, Omni Hotels & Resorts, Wynn Las Vegas and many others. Headquartered in northern Atlanta, GA, Rainmaker is a solid, profitable, rapidly growing, privately held company. For more information, go to http://www.LetItRain.com.
###