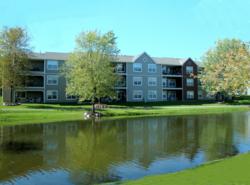 We analyzed systems and processes, focused on best practices, and developed a forward-looking Company vision to be the best in all that we do. Deploying the best pricing solution for our company was part of that process.
Atlanta, GA (PRWEB) July 06, 2011
The Rainmaker Group today announced deployment of its Rainmaker LRO™ multifamily revenue management system across 30 Timberland Partners properties comprised of 5,350 units, all in one day. Rainmaker is the leading provider of automated revenue management software and services to the multifamily housing industry. Click here for more information on Rainmaker's revenue and profit optimization products.
LRO raises rents 5% at some communities
LRO has been live with Timberland since late May. "So far we've seen leases at some of our communities have rents that are 5% higher than comparable units leased prior to LRO," said Jesse Zettel, Timberland Partners' Special Projects Coordinator and Revenue Manager. "One of the nice things about the Rainmaker program is that rents are increased at our communities that are in a position of strength, but rents are not pushed upward at communities where we have higher exposure. LRO works with us intelligently that way."
LRO positions Timberland Partners to profit from the strong multifamily market
"We wanted to take full advantage of LRO in our peak leasing season," says Mark E. Moore, Timberland Partners' Executive Vice President of Operations, explaining the one-day rollout. "Timberland Partners took time over the past three years to strengthen its property management operations while the multifamily housing industry weathered the economic downturn," explained Moore. "We analyzed systems and processes, focused on best practices, and developed a forward-looking Company vision to be the best in all that we do. Deploying the best pricing solution for our company was part of that process. With the multifamily market entering a growth cycle, it is the perfect time to have a revenue management program in place."
LRO is the leading multifamily lease rate optimization solution used to maximize revenue from apartment leases. Rainmaker's system produces optimized pricing recommendations for a large variety of unit types based on hundreds of factors that influence rate setting, including traffic, lease duration, move-in dates, competitive influences, and other metrics. The system also produces enterprise-wide demand forecasts by measuring and analyzing historical and current market metrics and performing calculations necessary for occupancy predictions that are dynamically updated as market conditions change.
LRO beats competition based on industry experience and research
Market experience led Timberland Partners to choose LRO, says Moore. "My industry experience spans almost 23 years. I have worked with large, well-known public real estate investment trusts during rollouts of LRO and competing systems. Based on that knowledge, our industry contacts, and our research, we chose Rainmaker. The LRO system is the right fit for our company. Their management and implementation group were highly professional and a pleasure to work with."
LRO is effective in Timberland Partners major markets and also in its smaller tertiary markets. "The automated program is replicable on any site, in any market," said Moore. "The system features a consistent pricing methodology that determines optimal pricing on a daily basis at the unit type level. Then, LRO distributes pricing to all marketing sources."
Rate optimization that never sleeps
"LRO also saves time for onsite staff," said Jessie Zettel. The program bases calculations on mathematical modeling rather that gut feelings and removes emotions from the rent-setting process. "LRO never sleeps," Zettel explained. "The system cannot be distracted or forget to evaluate or adjust pricing."
Timberland Partners expects to implement LRO for its newest acquisitions within the next 60 days. "Timberland is a great example of a forward-thinking operator who is expanding its capabilities with the newest technology tools and marketing strategies to operate more profitably," said Georgie Gaalema, Rainmaker Business Consultant.
About Timberland Partners
Timberland Partners is a real estate investment and management company engaged in the acquisition, ownership, management, redevelopment and disposition of multifamily and commercial real estate. Founded in 1992, Timberland Partners' first acquisition was a modest 46-unit community in Mounds View, Minnesota that was purchased out of foreclosure. Timberland Partners currently owns interest in and operates 35 apartment communities with 6,857 apartment homes and 800,000 square feet of commercial space in markets throughout the United States. Timberland Partners is based in Minneapolis, Minnesota and employs nearly 200 full and part time employees. Timberland Partners growth has largely been attributed to its ability to purchase real estate with hidden value. It creates mutually beneficial partnerships with its residents by providing an outstanding living experience through attentive, caring management. In addition, sound acquisition strategies and progressive management processes position Timberland Partners to exceed the expectations of their investment partners.
About Rainmaker
The Rainmaker Group is a Microsoft Gold Certified Partner and industry-leading provider of revenue management and profit optimization solutions to owners/operators in the multifamily housing and gaming/hospitality industries. Rainmaker software, coupled with professional business consulting services, enables multifamily housing operators to maximize revenue from apartment leases and helps operators of casino hotels and other hospitality enterprises secure the most valuable customers to increase their profitability. Rainmaker software delivers real results for multifamily housing operators such as Archstone, AvalonBay Communities, Equity Residential, Post Properties, Simpson Housing, Mid-America Apartment Communities and many others. Gaming/Hospitality clients include leading casino/hotel organizations such as Atlantis The Palm Dubai, Caesars Entertainment, IP Casino Resort Biloxi, Isle of Capri Casinos, MGM Resorts International, Omni Hotels & Resorts, Wynn Las Vegas and other leading companies. Headquartered in northern Atlanta, GA, Rainmaker is a solid, profitable, rapidly growing, privately held company. For more information, go to http://www.LetItRain.com.
###