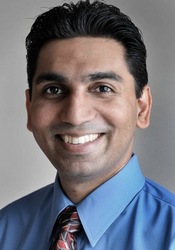 Accessible information is essential to sound, profitable executive decision making; my work with The Rainmaker Group is focused on developing systems and strategies that enable more effective pricing decisions that drive revenue for multifamily operators
Atlanta (PRWEB) October 7, 2010
The Rainmaker Group, the world leader in automated revenue management software and services to the multifamily housing industry, today announced its Vice President of Business Consulting, Amruth Sivalenka, Ph.D., will address two influential conferences this fall on topics surrounding revenue optimization and data analysis for more profitable pricing and renewal strategies in the apartment industry.
On October 15, 2010, at the Sixth Annual Revenue Management and Pricing Conference held at Georgia Institute of Technology, Dr. Sivalenka will speak on how executive dashboards leverage data visualization for faster, more intelligent decisions. His topic is titled: "A GPS System for the C-Suite: How dashboards can drive business visibility into the hands of the decision makers." He will also speak at the Institute for Operations Research and the Management Sciences (INFORMS) on November 9, 2010, on optimization of apartment industry renewal pricing and lease term expiration management.
Sound information is essential to profitable decisions
"Accessible information is essential to sound, profitable executive decision making; my work with The Rainmaker Group is focused on developing systems and strategies that enable more effective pricing decisions that drive revenue for multifamily operators," said Sivalenka.
Sivalenka's talk at the Georgia Tech Revenue Management and Pricing Conference will focus on how performance data dashboards can assist C-suite decision-makers by:

Tracking and displaying key performance indicators;
Using visual alerts to manage by exception; and
Displaying what-if analyses and side-by-side performance comparisons for decision making.
At the prestigious INFORMS event, Sivalenka's address is titled: "An Optimization Model for Renewal Pricing and Expiration Management in the Apartment Industry." INFORMS is an international scientific society with 10,000 members, including Nobel Prize laureates, dedicated to applying scientific methods to help improve decision-making, management, and operations.
"The apartment industry has a unique revenue-critical aspect of managing renewals and lease expirations," Sivalenka said. "These elements have not been understood before. I will present an optimization model for maximized renewal pricing and lease expiration management that will benefit operators."
The Rainmaker Group's LRO™ is the leading multifamily lease rate optimization solution used to maximize revenue from apartment leases. Rainmaker's LRO system produces optimized pricing recommendations for a large variety of unit types based on hundreds of factors that influence rate setting, including traffic and lease duration, move-in dates, competitive forces, and other metrics. The system also produces enterprise-wide demand forecasts by measuring and analyzing historical and current market metrics and performing calculations necessary for occupancy predictions that are dynamically updated as market conditions change.
###