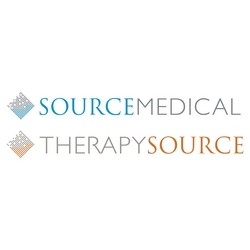 Birmingham, AL (PRWEB) September 17, 2009
SourceMedical, a leading provider of outpatient information management solutions, announced today that it is taking a leading role in providing industry education to prepare therapy clinics for Medicare audits. On September 24th, SourceMedical's therapy software division is sponsoring its first live webinar to address the legal issues surrounding the Medicare Recovery Audit Contractors (RACs). The Webinar features Amy E. Fouts, an associate with McKenna Long & Aldridge in Atlanta, Georgia, a law firm specializing in reimbursement and audit defense. Ms. Fouts specializes in Medicare and Medicaid overpayment and recoupment appeals. "One of the primary issues we see in a Medicare appeal is lack of adequate therapy documentation. The RACs are not going to help clinics pull together the required documentation. Anything that automates the process on the front end, such as a good EMR program, will make things much easier during an appeal." said Ms. Fouts.
Medicare regulatory changes are monitored by both the Surgery and Therapy divisions of SourceMedical and constant communication is maintained between the divisions. The company is very thorough in reviewing e-mail alerts and updates, regularly monitoring the websites, periodicals and publications, attending national conferences, and participating in conference calls, town hall meetings and open door forums.
SourceMedical's TherapySource is one of the top EMR software programs used by many of the largest rehab chains in the US. Developed by therapy professionals specifically for outpatient therapy clinics, the software enables facilities to capture and manage more comprehensive, accurate therapy documentation at the point-of-care. TherapySource features a robust clinical knowledge base that was developed by top therapy professionals and continues to improve and expand as requirements change. Built to handle everything from single sites to multiple sites across an enterprise, TherapySource streamlines and automates clinical and financial processes, including scheduling, registration, clinical documentation and reporting. The automated coding and compliance features of TherapySource allow clinicians to spend less time on administrative processes and more time providing quality patient care.
"Our division monitors Medicare regulatory changes on a daily basis and makes the appropriate changes to address those regulations. We maintain open communication with key clients to make sure our software is supporting their Medicare billing needs. This activity is highly appreciated by clinic owners because Medicare claim denials are virtually eliminated due to more complete and accurate documentation." said Ralph Riccardi, President and Chief Operating Officer of SourceMedical's therapy software division.
About TherapySource
TherapySource is a therapy practice management software solution, delivering comprehensive functionality and is used by the majority of all large PT chains in the US. TherapySource is a scalable solution for small clinics and built to streamline and automate clinical and financial processes, including EMR, scheduling, registration, clinical documentation, billing, revenue cycle management and more. TherapySource is ideal for outpatient rehab clinics looking for software that can grow with them. It features a comprehensive knowledgebase supporting a wide range of documentation for Hand, Pediatrics, Orthopedic, Neuro, Spine and more . . . all integrated with scheduling and billing.
About SourceMedical
SourceMedical is the leading provider of outpatient information solutions and services for ambulatory surgery centers, surgical hospitals and rehabilitation clinics nationwide. With more than 4,000 satisfied customers, SourceMedical is the trusted source for innovative applications, in-depth industry expertise and unsurpassed customer service. The company's unique, end-to-end systems improve operational efficiency and cash flow while enabling healthcare facilities to capture, exchange and analyze data to deliver a higher standard of patient care.
###