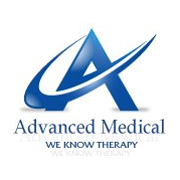 Having a chance to provide talented professionals for South Carolina hospitals is tremendously exciting
Port Orange, FL (PRWEB) January 16, 2013
Advanced Medical, a leading provider of nationwide travel therapy jobs, has been approved as a preferred vendor to the South Carolina Hospital Association. The contract runs through 2015 and begins on February 8, 2013. With around 300 qualified therapists and a strong roster of OR nurses from Advanced Surgical, their sister company, Advanced Medical aims to bring quality personnel to the SCHA. In 2010, Advanced Medical earned certification for the Gold Seal of Approval awarded by the joint commission. This commitment to the highest standards of patient care and compliance with a national set of consensus-based standards has led to increased opportunities with prestigious state health associations like the SCHA.
The SCHA was founded in 1921 and currently has 100 member hospitals across South Carolina. The private organization helps the hospitals enhance revenue and margins, while making smart budgetary choices. The SCHA locates experienced employees for its members and is equipped to quickly solve problems with staffing shortages and health information. The SCHA works closely with the South Carolina Health Information Exchange. The exchange provides integrated medical records, including diagnoses, treatments, and medications to all participating members. The SCHA also places a premium on vendor selection, needs assessments, and clinical efficiencies for its member network.
"Having a chance to provide talented professionals for South Carolina hospitals is tremendously exciting," stated Kristen Zentmayer, Senior Account Manager at Advanced Medical. "Our expanded hospital operations and robust support system makes us a natural fit for the SCHA."
Headquartered in Columbia, SC, the SCHA built a state of the art conference center in 2004. The chairman is Charles Beaman Jr. of Palmetto Health. Advanced Medical is headquartered in Port Orange, FL and is lead by CEO Jennifer Fuicelli.