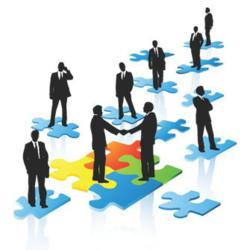 There are a number of strategies that can be implemented easily to retain established patients and generate new business.
Denville, NJ (PRWEB) August 30, 2012
Patients of the 21st century are seeking a one-stop resource for all their medical needs, having a convenient and superb customer service is also one of them. With that given, physical therapists must learn to be flexible, diversify their services and stay competitive. Offering services from all types of patients, from people with sport injuries or accidents to senior ones with arthritis are highly recommended. By giving their best services, patients will find it hard to look for another provider.
"Physical therapy marketing is critical for physical therapy business growth," said Chhoda. "There are a number of strategies that can be implemented easily to retain established patients and generate new business, http://physicaltherapypatients.com/physical-therapy-patients/physical-therapy-patients-and-their-experience/. One of the ways to improve patient satisfaction and encourage patient interaction is with the use of interactive surveys and other engagement devices. This is an area where most physical therapists are lacking, since they do not have the time to do so."
Chhoda created a done-for-you technology, Therapy Newsletter, which can be used to increase patient base that includes several tips, programs and techniques for continued growth of a physical therapy practice. This recently released marketing material provides patients with everything they want to know about their physical therapy needs, what physical therapy is, and what it can do for them. This is exactly how this interactive survey technology helps.
Chhoda's office can be reached by phone at 201-535-4475. For more information, visit his website at http://www.nitin360.com
ABOUT NITIN CHHODA
Nitin Chhoda is a licensed physical therapist, a doctor of physical therapy, and a certified strength and conditioning specialist. He's the author of "Total Activation: The New 5 Step Fitness Mantra" and "Marketing for Physical Therapy Clinics." He's been featured in numerous industry magazines, major radio and broadcast media, and is the founder of Referral Ignition training systems, Private Practice Summit, the Private Practice Formula and the Private Practice Mastermind group. Chhoda speaks extensively throughout the U.S., Canada and Asia. He's the creator of the Therapy Newsletter, along with Clinical Contact, a web-based service that boosts patient arrival rates.