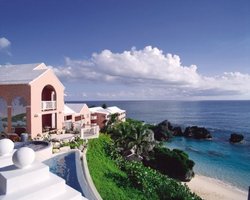 Now through Valentine's Day, show your love for The Reefs and Bermuda by sharing a favorite experience.
Southampton, Bermuda (PRWEB) February 4, 2010
Widely recognized as the best Bermuda hotel, The Reefs has extended its exceptional service and intimate atmosphere to affordable beachfront Club residences. Now, The Reefs and The Reefs Club are coming together with a new name, The Reefs Hotel & Club, and combined Web site at http://www.TheReefs.com.
The new combined name and Web site better communicates all that this world-class Bermuda vacation property has to offer to both travelers and those seeking an affordable way to own a Bermuda vacation home.
"The Club has many of the distinct characteristics of our renowned hotel. Owners receive a high level of personal service, have access to our fine dining restaurants and new spa, and are just steps away from our secluded pink sand beach," says Ben Tutt, Managing Director of The Reefs Hotel & Club. "Many owners are long-time guests to The Reefs. They love our hotel and are now excited to own a piece of The Reefs."
Show Your Love Contest
The Reefs Hotel & Club and Bermuda are synonymous with love. To celebrate the new name and the month of love, The Reefs Hotel & Club is giving away two 6-day, 5-night Bermuda vacations* to the resort.
Now through Valentine's Day (February 14, 2010), guests, Club owners and people who just love Bermuda are being asked to show their love for the resort and the island by sharing a favorite experience. It could be a proposal in the sand, a Bermuda wedding or honeymoon, an anniversary or special family reunion. To enter, visit http://www.TheReefs.com/ShowYourLove.
Stories will be narrowed down by judges into a group of finalists and posted online. Then from February 18 - 28, 2010, the public will be able to vote for their favorite. The person whose memory wins the hearts of the most people with the most votes will win.
Those who haven't yet experienced Bermuda's best hotel and the best island in the Caribbean and Atlantic, according to Condé Nast Traveler, also have a chance to win. A randomly selected winner from those who voted will also win a Bermuda vacation to The Reefs.
Every room at the intimate 64-room hotel offer a private balcony and stunning ocean and sunset views. The Reefs Hotel & Club carries these views into every bedroom and living room of every residence.
With none of the hassles and a fraction of the cost of a traditional Bermuda vacation home, The Reefs Hotel & Club is making it easier to for families to make Bermuda their second home. These exclusive residences are also available to rent on a one-time basis for a truly unique Bermuda vacation experience.
To book a Bermuda vacation at The Reefs Hotel & Club, call (888) 466-0288. To inquire about ownership opportunities, call (866) 480-6174.
For more information about The Reefs Hotel & Club, visit http://www.thereefs.com/.
*Vacation does not include airfare to Bermuda. See official rules for details.
About The Reefs Hotel & Club
Crowning a limestone cliff overlooking a secluded pink sand beach, The Reefs Hotel & Club delivers a relaxing Bermuda vacation where guests and owners feel perfectly at ease. Intimate, with just 64 ocean view accommodations, The Reefs is consistently recognized as one of the world's best hotels and the best hotel in Bermuda. In 2009, this world-class hotel extended its personal service, luxurious amenities and fine dining to 19 elegant two- and three-bedroom beachfront residences available for purchase on a fractional ownership basis.
###