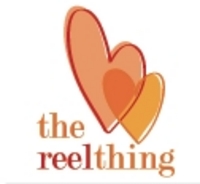 A lot of the time we don't see these couples making it past the credits.
New York, NY (PRWEB) February 16, 2011
The Reel Thing, a website that reviews movie couples (Scarlett & Rhett, Harry & Sally, Danny & Sandy) has just celebrated its one year anniversary.
Karyn Witzel and Caroline Burner, creators of The Reel Thing web site, had lost their sense of romance. At least when it came to movies. After groaning their way through far too many unlikely onscreen love affairs, the two decided to launch a website devoted to reviewing movie couples and their potential for living Happily Ever After.
"There are tons of movie review web sites out there," says Witzel, "but until now, none that focused on the question: Is this couple really meant to be together? In other words - are they The Reel Thing?"
After coming up with the idea, Witzel teamed up with long-time friend and writing partner Caroline Burner to develop the site. "We both adore love stories," says Burner, "but it's getting harder and harder to find movies that don't make you want to throw things at the screen. We see all the bad romances, so our readers don't have to."
"So many movies are about the couple getting together in the end," adds Witzel. "A lot of the time, we don't even see them making it past the credits."
Launched on Valentine's Day 2010, The Reel Thing reviews couples in both current and classic movies, and each couple gets a Reel Thing Rating of zero to five reels. Readers have the opportunity to rate couples as well and can add their two cents in the comments. The site provides a list of criteria for evaluating the couples. Free subscriptions are also available.
Says Shadla Grooms, a regular reader of The Reel Thing, "My favorite reviews are the ones where the couples don't make any sense together at all. It's really funny how far-fetched some of these so-called romances are."
"Our site gives readers the chance to dissect movie relationships the same way they do real-life ones," says Witzel. "It's all about who's meant to be and who's hard to believe."
"Let's face it; we all secretly talk about couples behind their backs," adds Burner, "This way you can still have the fun with none of the guilt."
The Reel Thing can be found at:
http://www.reel-couples.com
info(at)reel-couples(dot)com
###