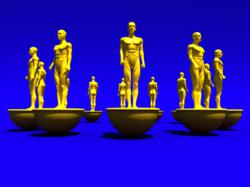 The public are not aware of the impact that this new directive will have on their daily lives
(PRWEB UK) 28 September 2012
This directive will have a huge implication on a wide range of products that are purchased through insurance companies, this includes areas such as annuity income, life insurance as well as motor insurance.
Currently insurance companies are allowed to vary the premiums or rates dependent on the risk of someone being a particular gender. For example, currently a man who is retiring and purchasing an annuity will receive around 13% more income than a lady of the same age. The reason for this is that that men have a shorter life expectancy.
Equally, insurers are going to have to ignore the fact that men under the age of 22 are up to 10 more likely to have a crash then their female counterparts. The result of this is that according to the Treasury will be a 9% fall in young male premiums. Conversely careful women drivers are likely to see their premiums rise by an average of £362 a year.
Dominic Fraser-Smith, Managing Director of TheRetirementCentre.com said "It is very clear to us, that our customers and the wider public are not aware of the impact that this new directive will have on their daily lives. We call upon the insurance industry to do more work to educate the public about the changes and how they will be impacted, especially those who are approaching retirement."