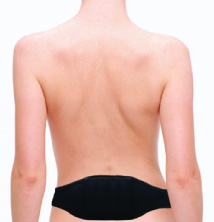 The Thermobalancing Therapy is effective as it halts and reverses progression of chronic diseases
London, UK (PRWEB) December 18, 2011
Dr. Simon Allen explained that internal chronic diseases are caused by the lowering of the temperature locally that leads to the spontaneous growth of the capillary net. In essence, these extra capillaries become an additional tissue inside this area and this additional tissue creates an internal pressure within the affected tissue, slowly developing a disease. That's it. So this physical factor leads to the origin of diseases. It means that to recover from a medical problem in any specific organ you have to eliminate the damaging physical factor in the first place.
What is the difference between conventional treatments and the Thermobalancing Therapy? Medications, such as drugs or infusions are not able to remove this physical factor and these treatments may not reach the damaged organ or area at all. That is why inefficiency of the treatments with tablets and infusions, including herbal, lead to different surgeries. However, the surgery is dangerous because of possibility of bleeding or infection, and furthermore the operations on the organs can damage their functions in the future.
Fine treatment with the Thermobalancing Therapy has been selected to appear on 21st Century Health International Television series. In essence, Dr Allen's breakthrough research findings show that most chronic health diseases are caused by certain processes at the capillary level, leading to angiogenesis. This growth of the tissue increases the pressure inside the organ impairing its proper functioning.
"The Thermobalancing Therapy is effective as it halts and reverses progression of chronic diseases by tackling their cause", says Dr. Simon Allen. "Unfortunately, medication cannot do it and thus in many cases of internal chronic diseases they are ineffective."
Watch videos on this page that show you how to use the Thermobalancing therapy for a prostate treatment and how Fine Treatment's patient has shrunk his hugely enlarged prostate at home. He presented medical documents in support of his statement. They prove that while he has been waiting an open prostatectomy surgery and wearing Dr Allen's device for 2 years the prostate has decreased in size from 130 grams to 37 grams and the open prostatectomy surgery has been cancelled. Other evidences of the Thermobalancing Therapy efficacy which are incredible as well have been analyzed by Oxford Innovation Centre and will be discussed soon.
About Dr. Simon Allen and Fine Treatment:
Dr. Simon Allen is a qualified medical doctor for 40 years and has established Fine Treatment that offers kidneys stones treatment, prostate cure, particularly for chronic prostatitis and prostate enlargement, sciatica, upper and lower back pain relief, treatment of coronary heart disease treatment and recovery after a heart attack.
###