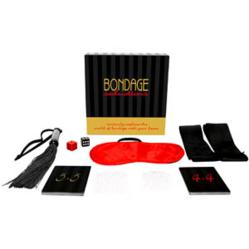 We've seen a significant increase in sales overall and also of a few key items in particular.
Melbourne, VIC (PRWEB) July 18, 2012
Looking at today's media coverage, it seems everyone is talking about 50 Shades of Grey. The book has been given the well used term "mommy porn" and is responsible for the increasing sexual appetite of women all over the world. There have been over 20 million copies of the book sold in the US alone and author E. L. James is reportedly making roughly $1.5 million per week.
A spokesperson for http://www.theromanceshop.com.au today stated "I've heard the movie deal has been signed so we look forward to seeing yet another positive impact on sales when the movie hits the big screen".
The sex toy industry isn't the only industry to be benefitting from the book. Thomas Tallis, Spem In Alium has raced up the classical music charts thanks to a significant mention in the book. The book has also been credited for saving many marriages (and destroying a few). Hotels are even offering "50 Shades of Grey Sexy Weekends" and there are rumours of an expected 50 Shades of Grey baby boom to been seen in the near future. Yes, this book has a lot to answer for.
Most of all, the book is renowned for kinking up married sex through the descriptive BDSM trysts of the main characters. "We've seen a significant increase in sales overall and also of a few key items in particular, which include our Bondage Seductions Game, Fetish Fantasy Extreme Latex Leggings and our Teneo Duo Smartballs. I think we are seeing an overall cultural shift in attitudes towards sex and all of this hype about the book has obviously helped our industry as well."
About the Company: The Romance Shop is a rapidly growing online adult shop that caters exclusively to the female market in Australia. The Romance Shop makes shopping for sex toys romantic, sexy and fun. The business was founded in Melbourne in 2008 to fill an obvious gap in the market and cater exclusively for women. The Romance Shop is not just about the sex toys and lingerie; they offer a great range of adult products backed by excellent customer service. They provide a safe and discreet place to indulge in any fantasy, inspire new adventures into sexual pleasure and most importantly provide a place to help enhance the romance in your life.