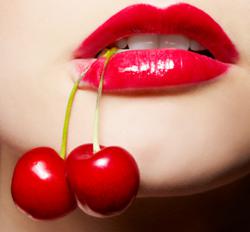 It's not always an easy task to find the perfect gift for that special someone, but here at The Romance Shop we aim to please
Melbourne, VIC (PRWEB) December 24, 2012
The holiday season is sure to have some people out there feeling a little bit naughty or they're looking to buy that special someone the perfect gift. The Romance Shop has a range of sexy outfits and gift ideas to temp everyone this Christmas.
http://www.theromanceshop.com.au is a growing online adult store for women in Australia. The website has been designed by women, for women and stocks a broad range of sex toys, lingerie, costumes and accessories.
A spokesperson from The Romance Shop today stated "It's not always an easy task to find the perfect gift for that special someone, but we aim to please and we make life very easy for shoppers. We have a huge range of sexy gifts from sexy lingerie to games, candles and even a new 'Fifty Shades' range for the more adventurous."
The store has recently expanded their range of sexy outfits and now offers a wide range to cater to a variety of tastes. They have a huge range of gift ideas including fantasy lingerie, scented candles, massage oils and aromatic mists.
A spokesperson from The Romance Shop reported "With free shipping and a range of discounts combined with complete discretion and a vast array of gift ideas, we've seen a tremendous increase in both site traffic and sales this holiday season. Our customers are looking for something that is unique and different but I think they're also looking for a memorable gift. They certainly have an expectation for quality and service and we aim to please. We've invested in our range and service offering which has resulted in an increase in demand. It's always great to get customer feedback as it helps drive our business for the future."
For anyone looking for a hot outfit or gift ideas this Christmas then http://www.theromanceshop.com.au is definitely worth a visit.
About the Company
The Romance Shop is a large online adult store designed to cater exclusively for the female market in Australia. The Romance Shop makes shopping for vibrators and lingerie romantic, sexy and fun. It's not just about sex toys; they also offer an extensive range of adult products backed by excellent customer service. The Romance Shop provides a safe and discreet place to indulge in any fantasy, inspire new adventures into sexual pleasure and most importantly provide a place to help enhance the excitement in your life.