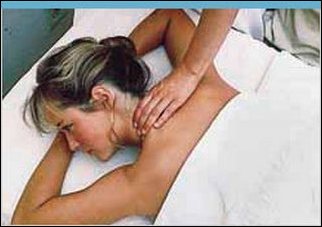 The demand for rejuvenation and relaxation has never been greater
Bolton Landing, NY (PRWEB) March 23, 2007
Renovation plans are set to transform parts of The Sagamore, the private island resort on Lake George, including its award-winning spa retreat. A range of new improvements, including the addition of a fireplace and cascading water wall, are designed to enhance the resort's already magical ambience. Two new treatment rooms will also be added, bringing the total to 13.
"The demand for rejuvenation and relaxation has never been greater," says Spa Director Sue Butterfield, "and these resort enhancements underscore our commitment to creating a restorative and tranquil environment for our guests. Both men and women are turning to the spa retreat to relieve the stress of their daily lives, to reconnect with one another and to combat the aging process aggressively and intelligently. Their goal, quite simply, is to live a longer, healthier life and we're here to help them do it."
Long been a favorite resort destination of travelers seeking relaxation in the heart of the Adirondack Mountains, The Sagamore delivers an incomparable spa retreat experience. Designed to reflect the area's pristine beauty and rich natural resources, the improvements to the Sagamore Spa will create an even more tranquil environment in which to experience such favorite treatments as the Mountain Maple Escape, a body treatment tapping Adirondack maple sugar and local honey to exfoliate and heal.
The spa retreat reflects a contemporary view of tranquility, wellness and rejuvenation, the atmosphere is immediately soothing, allowing guests to instantly fall into a natural rhythm as they consider a range of restorative services and challenging work-out options. From private hikes up an Adirondack peak to deeply relaxing Reiki rituals, the Spa and Fitness Center takes its commitment to wellness seriously.
In addition to a wide range of spa retreat amenities and treatments, the facility has state-of-the-art exercise equipment and comprehensive exercise classes. A staff of 50- all professionally trained with years of hands-on experience - ensures that guests maximize their spa time.
Panoramic Lake Views
A focal point of the facility is the glass-enclosed 3,800 square-foot fitness center, which affords panoramic views of Lake George and the Adirondacks. The state-of-the-art center offers advanced cardiovascular and fitness equipment, including a 12-station Cybex® Strength Circuit, Stairmasters®, Lifecycles®, Concept II Rowers and True Treadmills. Guests of the spa retreat can choose from several exercise classes a week, including walking, stretching, aerobics, step aerobics, water aerobics and yoga. Personal training (including yoga and Tai Chi), fitness evaluations and personalized home exercise programs can also be arranged.
Outdoors, the Sagamore offers spectacular settings for exercise. Guests of the spa retreat can take a vigorous and scenic hike up one of the Adirondack's peaks or a slower-paced fitness walk around town. Private hikes can also be arranged.
Spa Retreat Treatments for Every Body
Signature treatments at the Sagamore Spa are wide-ranging. From the Sacred Earth Healing Ritual, an invigorating exfoliation followed by an aromatic body steam and full body lymph massage, to the Energetic Healing Facial, a Reiki facial incorporating the universal life force energy of Reiki with the healing massage of a facial, the Sagamore Spa offers a perfect and profoundly relaxing experience for everyone. All treatments are performed by specially-trained and licensed therapists.
Personalized meditation, designed to release stress through visualization and guided imagery, as well as a wide range of massage therapies, including reflexology, shiatsu, acupuncture and Jin Shin Jyutsu can also be arranged.
The Sagamore Spa also features salon services, including manicures, pedicures, hair cuts, styling, coloring, permanents, body waves and other beauty treatments.
Located 60 miles north of Albany via Interstate 87, The Sagamore is a short drive from most Mid-Atlantic, New England, Quebec and Ontario Province metropolitan areas, and is just a four-hour drive from New York City and Boston. Other travel options are available, including air transportation and Amtrak train service to Albany. Sagamore guests can request ground transportation from Albany for a nominal fee.
The Sagamore is an official landmark listed in the National Register of Historic Places and a member of the Historic Hotels of America, a recipient of the AAA Four-Diamond Award and a member of American Express Fine Hotels & Resorts. For information and reservations, call The Sagamore at (800) 358-3585 or visit http://www.thesagamore.com.
###