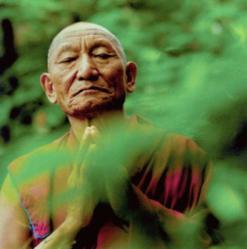 Spiritual Enlightenment is a state of being where you experience and know, on an ongoing basis, an ultimate sense of peace, meaning, and bliss.
New York City, NY (PRWEB) October 18, 2012
Members of the staff of The Serenity Path have put together a new individualized simple solution to these problems which involves having the user connect with their deepest self in a newly created proprietary process called "The First Touch©" technology that propels users on a new trajectory of life.
The two parts to the "The First Touch" technology system are the focusing of the mind, and the release of somatic tension within the body. This is accomplished by having webinar participants take a live, quick assessment and then creating a customized solution geared for where they are now from a series of seven techniques that will be demonstrated to participants.
The techniques are:
Connection Technique 1: Instant Relaxation and Whole Body Release
Connection Technique 2: Immediate Mental Clarity & Consistent Focus Meditation
Connection Technique 3: Love and Compassion Booster: Experiencing Engaged Passionate Relationships
Connection Technique 4: Visualization and Energy Booster: Create Your Best Day Now
Connection Technique 5: Re-framing: Transforming Your Past, Paint Your Future
Connection Technique 6: Rapid Eye Movement Technology (REMT): Creating Clarity & Awaken Your Senses
Connection Technique 7: Affirmations and Abundance: Positive-Presence Affirmations
The Serenity Path's founder, Mike Evans states, "The fact that you can be fired from your job at any moment even if you've given perfect service for many years, combined with the lack of meaning that so many Americans feel in today's disposable, celebrity-focused society, stresses them out and drives them to make unhealthy eating choices to fill this void and relieve this tension. With this new Serenity Path webinar, attendees will walk away with a customized solution that solves this problem for where they are right now by starting at their deepest core and giving them a personalized spiritual experience."
This initial spiritual experience is then used as a takeoff point to keep them motivated on their Personalized Spiritual Journey that they have created for themselves live on the training using the combination of spiritual-practice techniques both ancient and modern.
The public can sign up for the free online training to be held at various times over the next three weeks at: http://www.TheSerenityPath.net/
About The Serenity Path.net:
The Serenity Path is produced by Mind Simplicity Inc., a publishing company dedicated to merging ancient spiritual practices with the latest in scientific research in meditation and relaxation technologies to create products that bring true inner peace and Spiritual Enlightenment to its customers. One key difference is that the product's creator, Mike Evans, put himself in one-on-one conversations with the world's greatest living spiritual teachers asking them for their advice before creating the company's products. These luminaries include His Holiness, The Dalai Lama; Deepak Chopra; cosmologist, Dr. Stephen Hawking; MIT artificial intelligence laboratory founder, Dr., Marvin Minsky; Harvard biologist, Dr. E.O. Wilson, Nobel Prize Winner and co-discoverer of DNA, Dr. James Watson, and bestselling author, Dr. Steven Pinker among others. As an online publishing company dedicated to "helping to raise the consciousness of the human race," Mind Simplicity Inc. works to transform users into the most complete human beings of the 21st Century.