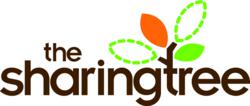 Consumers prefer businesses that support their causes. It's a win-win for everyone.
Hilton Head, SC (PRWEB) November 30, 2011
Today, The Sharing Tree announced Family Promise of Beaufort County and Play Partners of the United Way of the Lowcountry are participating in the company's "Our Mission is Your Mission" program. The program's goal is to support local non-profit organizations that address critical community needs. "These two organizations are leaders in their respective areas. Their solutions oriented programs produce measurable results and make a difference in our communities. We are thrilled to support their efforts," commented Michael Moore, The Sharing Tree founder.
Currently, The Sharing Tree's "Our Mission is Your Mission" program supports five non-profit organizations serving Beaufort, Bluffton, Hilton Head and surrounding areas. The company plans to support ten organizations in the first year. In 2011, The Sharing Tree has donated nearly $3,000 to its sponsored charities.
The Sharing Tree donates 5% of every purchase on its website to program participants. "We provide advertising solutions to businesses in the form of branded promotional offers. Our featured businesses offer discounts to our members because every purchase benefits local charities. Consumers prefer businesses that support their causes. It's a win-win for everyone," stated Mr. Moore.
Two of the "Our Mission is Your Mission" program's supported causes are:

Provide child and youth development opportunities
Improve literacy and education
"We believe every child in Beaufort County needs permanent housing to develop, learn and grow. Through the generous support of local volunteers, Family Promise helps families secure long-term housing," stated Mr. Moore. Family Promise of Beaufort County is an interfaith non-profit organization committed to helping low-income families achieve lasting independence.  Family Promise was founded on the belief that one homeless child is too many. There are no permanent homeless shelters in the Beaufort County area. 60% of the participants in the program are children.  
Families receive shelter, meals, and support services through programs designed to address the underlying causes of homelessness. The families also receive job search and financial independence training so they can become self-sustaining. 80% of the families in the program move on to long-term housing. Due to the volunteer support from local churches and synagogues, over 90% of program funding goes toward family support. Volunteers are needed to provide meals, support and friendship to program families and children.
"Play Partners uses an innovative, results oriented approach to promoting literacy. It's extremely effective and a great opportunity for the community," commented Michael Moore. Play Partners, an early reading program of the United Way of the Lowcountry, promotes the development of early literacy skills and the importance of reading in a child's early years by introducing children and their parents to quality children's literature while addressing the need for children to have literacy development experiences that are cognitively, emotionally, and socially challenging, enjoyable, and promote school readiness.
Play Partners utilizes trained volunteer tutors/mentors, classroom teachers and teacher aides to work with three and four year olds with an age appropriate book and play activities related to the book. The children work with the same book for four weeks. At the end of the fourth week, the parents are invited to a celebration with the children and they are given the book to take home.
Currently, 240 children are served at 11 different locations in schools, Head Start programs, and non-profit child development centers. Each location will work with nine different books during the school year.  Success is measured by pre and post testing of the children in the following areas to insure that they are ready for Kindergarten: count from 1-20, count 10 objects, identify 8 different colors, identify basis shapes (circle, square, triangle, rectangle), say the ABCs, identify their name and all the letters in their name, recognize all 24 letters, sing songs or rhymes, follow instructions, tell the story of the book in their own words, follow the book when reading with tutor/mentor.
For more information, please contact the followings organizations.
Family Promise of Beaufort County
Elliott Brown
843-815-4211
United Way of the Lowcountry
Clarece Walker
843-982-3040
###