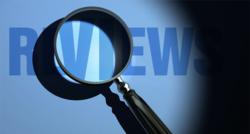 Tempe, AZ (PRWEB) February 06, 2013
Despite continuing online retail surges, some consumers still may not realize the benefits of buying a mattress online. However, this sector has recently shown a higher rate of overall consumer satisfaction than traditional showroom experiences, plus other notable differences including the ability to shop a wider selection and lower prices.
The recent post highlighted by mattress shopping blog The Sleepy Shopper educates consumers as it addresses common misconceptions. Illustrating 10 Benefits of Buying a Mattress Online, this article helps consumers understand the online shopping experience by explaining advantages and addressing common concerns.
The article leads with the benefits of convenience, less stress, and greater chance of satisfaction. Citing a survey from the blog BestMattress-Reviews.org, the post shows that consumers reported greater satisfaction with mattresses they purchased online, without testing, than those who purchased from showrooms.
It also refers to a mattress study conducted by RTI International which tested the difference between which of seven mattresses consumers thought proved most comfortable during a showroom experience versus which actually provided the greatest comfort in a month long trial of each. Results were surprising, with the majority of sleepers reporting greater comfort on beds other than the ones they initially chose. Researchers believe this was due to the variance between the body's ability to relax during short test period and how it relaxes while sleeping for long periods during the night.
Aside from the ability to try mattresses out in-home during extended trial periods, additional benefits include the ability to save money and comparison shop. Manufacturers and space often limit the brands a local store carries, whereas online shopping allows consumers to compare a beds' features and value across wide range of retailers. In addition to prices as much as 70% off retail stores, some websites like adjustable airbed mattress retailer SimplyRest.com offer price match guarantees to ensure shoppers get the best deal.
Research creates informed consumers with the ability to make the wisest purchases based on smart comparisons and overall value. The convenience of researching and shopping comfortably from home, without high pressure sales tactics, reduces stress and allows consumers to make better choices. In addition to this article, the blog provides shoppers checklists, comparisons and other helpful information for researching and buying a mattress online.
TheSleepyShopper.com offers insights and information for consumers, focusing exclusively on mattresses, pillows, bedding and sleep products. Utilizing an accessible, responsive blog format, the website aims to help educate consumers about their options and on making better buying decisions. From industry research, to product reviews, and general guides, the blog is a must-read for anyone in the market for a new mattress.