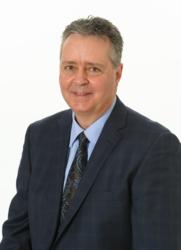 People are the key to a secure organization
Montreal, Quebec (PRWEB) May 28, 2013
The Steve Williams Group is proud to announce that it has obtained CISSP recertification.
CISSP certification is a globally recognized standard of achievement that confirms an individual's knowledge in the field of information security. CISSPs are information assurance professionals who define the architecture, design, management and/or controls that assure the security of business environments. It was the first certification in the field of information security to meet the stringent requirements of ISO/IEC Standard 17024.
The CISSP exam tests one's competence in the ten CISSP domains of the (ISC)² CBK, which cover critical topics in security today, including risk management, cloud computing, mobile security, application development security, and more.
"People are the key to a secure organization," says Steve Williams, President of The Steve Williams Group. Technological solutions alone cannot protect an organization's critical information assets. Employers demanding qualified information security staff give their organizations a leading edge by providing the highest standard of security for their customers', employees', stakeholders,' and organizational information assets. (ISC)², the only not-for-profit body charged with maintaining, administering, and certifying information security professionals via the compendium of industry best practices, the (ISC)² CBK®, is the premier resource for information security professionals worldwide.
About The Steve Williams Group
Based in Montreal, Canada, The Steve Williams Group helps organizations leveraging technology to dramatically increase results. With its proven expertise of over 25 years, The Steve Williams Group has a comprehensive suite of network design, testing and implementation solutions, to ensure proper deployment, quality, and reliability of a variety of network services in your organization, including Wireless, Firewalls and Identity Management. The Steve Williams Group offers mentoring and coaching programs that can help your senior management and technical staff reaching their professional goals and refine their technology skills. For more information, visit http://www.swilliamsgroup.com.