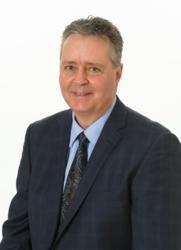 GCIH incident handlers use a time-tested, step-by-step process for responding to computer incidents
Montreal, Quebec (PRWEB) June 28, 2013
The Steve Williams Group is proud to announce that it has obtained GCIH recertification.
The GCIH is a security certification that demonstrates that the owner has the skills and knowledge to properly respond to and manage security incidents as well as defend against them. It is maintained by the SANS Institute. The GCIH hands-on certification covers incident handling and defense. This includes concepts such as recovering from attacks, defense as well as incident handling process.
If an organization has an Internet connection or one or two disgruntled employees, their computer systems will get attacked. From the five, ten, or even one hundred daily probes against their Internet infrastructure to the malicious insider slowly creeping through their most vital information assets, attackers are targeting these systems with increasing viciousness and stealth.
The GCIH certification helps individuals understand attackers' tactics and strategies in detail, provides hands-on experience in finding vulnerabilities and discovering intrusions, and equips them with a comprehensive incident handling plan. "GCIH incident handlers use a time-tested, step-by-step process for responding to computer incidents," says Steve Williams, President of The Steve Williams Group, they are aware on how attackers undermine systems so they can prepare, detect, and respond to them. Additionally, the GCIH certification deals with the legal issues associated with responding to computer attacks, including employee monitoring, working with law enforcement, and handling evidence.
About The Steve Williams Group
Based in Montreal, Canada, The Steve Williams Group helps organizations leveraging technology to dramatically increase results. With its proven expertise of over 25 years, The Steve Williams Group has a comprehensive suite of network design, testing and implementation solutions, to ensure proper deployment, quality, and reliability of a variety of network services in your organization, including Wireless, Firewalls and Identity Management. The Steve Williams Group offers Mentoring and Coaching programs that can help your senior management and technical staff reaching their professional goals and refine their technology skills. For more information, visit http://www.swilliamsgroup.com.