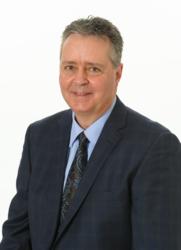 Each monthly issue will contain tips on turbo-charging technology to accelerate organizational results
Montreal, Quebec (PRWEB) May 31, 2013
The Steve Williams Group is proudly launching its free e-Newsletter, Steve's Tech Strategies. "Each monthly issue will contain tips on turbo-charging technology to accelerate organizational results," says Steve Williams, President of The Steve Williams Group. More specifically, the newsletter will address strategic issues that can help businesses to better position themselves with new technologies and give them a competitive advantage. The newsletter will also discuss tactical issues to help demystify emerging technologies and disruptive innovation. Several important topics will be treated such as: industry best practices, enterprise security, management of mobile network services, Cloud services, Software Defined Networks, personal productivity, professional certifications, risk management, network monitoring, network performance analysis, application visibility and control, intrusion detection & prevention, open-source software, productivity tools, and many others.
Organizations can subscribe to Steve's Tech Strategies Newsletter by visiting The Steve Williams Group website and then provide an email address under "Get Free Newsletter" box. Subscriber lists are never rented, sold or distributed to any other party for any reason. Organizations can opt-out from that list if desired. All monthly newsletters are archived so that previous issues can be accessed. Furthermore, the newsletter is available in two distinct versions: English and French. Subscribing on the English side of the website will deliver the English newsletter and vice-versa.
About The Steve Williams Group
Based in Montreal, Canada, The Steve Williams Group helps organizations leveraging technology to dramatically increase results. With its proven expertise of over 25 years, The Steve Williams Group has a comprehensive suite of network design, testing and implementation solutions, to ensure proper deployment, quality, and reliability of a variety of network services in your organization, including Wireless, Firewalls and Identity Management. The Steve Williams Group offers Mentoring and Coaching programs that can help your senior management and technical staff reaching their professional goals and refine their technology skills. For more information, visit http://www.swilliamsgroup.com.