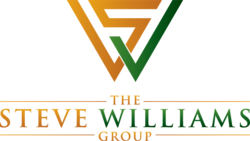 We are very thrilled to help organizations leveraging technologies to dramatically increase results
Montreal, Quebec (PRWEB) April 14, 2013
Steve Williams today announced the launch of The Steve Williams Group. The new company will provide experienced network consulting, mentoring, coaching to enterprises to increase results, and improve customer value. Steve Williams, founder and President stated, "We are very thrilled to help organizations leveraging technologies to dramatically increase results."
In this age where technological advances are growing at lightning speed, it is important for companies to make the right choice of technology, ensure its management and technical staff is well trained, and that best practices are implemented. Thus, companies will be better prepared to generate results and increase their profits. The Steve Williams Group helps clients achieve these goals.
The Steve Williams Group offerings include:
-Trusted Advisor: provides partnering with organizations in their decision process about technology and its effect on their business.
-Consulting: provides design and implementation of: mobile enterprise services, and secure enterprise services.
-Mentoring: helps network engineers and senior executives increase their productivity and skills.
-Coaching: assists senior network specialists to achieve specific personal, professional, and organizational goals.
About The Steve Williams Group
Based in Montreal, Canada, The Steve Williams Group helps organizations leveraging technology to dramatically increase results. With its proven expertise of over 25 years, The Steve Williams Group has a comprehensive suite of network design, testing and implementation solutions, to ensure proper deployment, quality, and reliability of a variety of network services in your organization, including Wireless, Firewalls and Identity Management. The Steve Williams Group offers mentoring and coaching programs that can help your senior management and technical staff reaching their professional goals and refine their technology skills. For more information, visit http://www.swilliamsgroup.com.