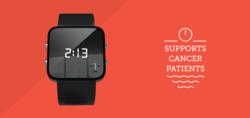 Where goods are not ends in themselves, but beginnings.
Monrovia, CA (PRWEB) April 18, 2013
The Union Co. is a collective of brands provided by socially-conscious vendors that support a variety of causes. They sell everything from scarves that employ Kenyan mothers, to high-end jewelry refashioned out of cleared bombs in Laos. They are pleased to promote their newest collaboration with 1:Face Watch, a company making a big impact on a global scale. The Union Co. aims to make the impact of each purchase accessible and measurable for their customers.
Based in California, The Union Co. is an online retailer that hosts a collection of brands that support various causes. The site currently sells over 200 products between more than 30 vendors. Most recently, the company has teamed up with 1:Face Watch, a company that sells six different watches to support six different organizations, including the American Cancer Society and Charity Water: One black watch supports 8 cancer patients, 14 pink watches provide a mammogram, and 625 yellow watches build a well in Rwanda, for example.
Customers of The Union Co. know where their money is going—something that shoppers fear when seeking to invest in a cause. "We've found that if purely scouring the web for products that are doing good in the world, consumers are nervous to purchase without all the facts. We evaluate partners and work with brands that are intimately connected to an issue, and have created an appropriate way to solve it," said co-founders Mitch Ahlenius and Benjamin Juhlin.
The stories behind each vendor are available on the site, offering customers an intimate sense of whom they are helping and associating each product with a cause:Bracelets become bomb-cleared land in Laos, soap becomes 50 square feet of rainforest saved, and watches become clean drinking water for entire villages. "We envision a marketplace where good is tangibly measured and the stories behind each product are a touch-point to another person's life," said Ahlenius.
Eventually, the founders of The Union Co. want their website to be a worldwide marketplace for social good. "We want to be the first place consumers think of when they go online to shop for their everyday goods. From furniture to condoms, we want to host such a wide range of premium products that our customers can come to us for anything and everything, and have options to choose from, all the while making a difference in someone else's life," said Juhlin.
The site has attracted visitors from around the world, including Brazil, Canada, Sweden, Australia, and China. The co-founders want to see their venture go global; "We want to change the way people think about their purchases, and create an accessible, measurable, and profoundly human way to support 'good.' That's just the way buying things should be," said Ahlenius.
For additional information on the company and it's co-founders, contact Emeli Warren for a press fact sheet, or visit the website at http://www.the-union.co and look for their FAQ, blog and story pages.