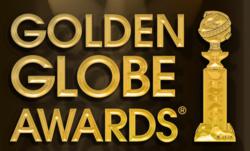 Los Angeles, USA (PRWEB) December 19, 2012
Award show tickets of this caliber are seldom available to the public, and that's something that the folks at VIP Concierge have been working hard to change. Now, tickets that were reserved for the highest ranking members of the industry are making their way into the hands of the most appreciative guests, the fans. Not only does VIP Concierge have access to this award show, the company is offering a broad selection of passes to viewing parties and after-parties sponsored by HBO, AMC, Fox, InStyle/Warner Brothers, Sony Pictures and the legendary Weinstein Brothers.
Stacy Marks, the director of concierge services, shared the company's excitement about the event saying, "Our business focuses on giving private individuals access to the most prestigious events in Hollywood and around the world. Having such a complete selection of tickets to the Golden Globes® is a big deal, even for us." The exclusivity of these tickets is sure to make them a hot commodity. Marks warned that award show tickets and after-party passes get snatched up, so it's important for fans to act quickly.
This year's Golden Globe® Awards will be held at the Beverly Hilton, and the parties will take over the hotel and its many ballrooms. The award presentation is scheduled for January 13, 2013. Tina Fey and Amy Poehler are hosting the 70th annual event. Celebrities and fans agree that the Golden Globes® are the greatest award show. Everyone else can't wait to find out if it's true.
VIP Concierge, Inc. is the premier source for award show tickets. The company offers clients a direct connection to Hollywood's most exclusive parties, movie premieres and red carpet events. VIP Concierge distributes luxury entertainment tickets to the general public and performs exclusive VIP services for subscribing members. Tickets to television show sets, passes for ultra-exclusive sports tournaments and adventure activity packages are also available. Visit http://www.thevipconcierge.com for more information.