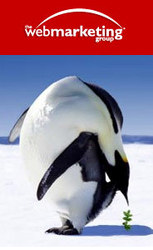 Online marketing delivering measurable results
(PRWEB) December 14, 2009
The WebMarketing Group a leading provider of website marketing and social media optimisation (SMO), is pleased to announce another highly successful year on the release of its annual Financial Statements.
Despite the current financial downturn, The WebMarketing Group continues to buck the trend and is well positioned to further succeed in 2010.
Dennis Engel, The WebMarketing Group's Chairman and Managing Director commented "In a period of economic slowdown and financial turmoil, I am delighted to report that the fundamental strength of our business has led to record results for the year ended 30 June 2009."
These record results can be seen by revenue growth of 28 per cent to £2.76 million in the year to 30 June 2009 (2008: £2.15 million). This follows previous year revenue growth of 23 per cent.
Earnings before interest and taxation also increased by 116 per cent to £260,000 (2008: £128,000) and gross margins have increased to 49 per cent from 43 per cent in the previous year. This highlights the Company's strong management of its cost base and the effectiveness of the measures introduced to expand profit margins.
Dennis Engel further commented that this was "an exceptional achievement during the worst economic conditions for decades and is a testament to our strategy and to the skills of our management team and our people."
The WebMarketing Group is in a strong financial position, having completed a £500,000 investment from South Yorkshire Investment Fund (SYIF) to fund further expansion of the business. The first tranche of £300,000 was received in November 2008 and the second tranche of £200,000 in September 2009 following the achievement of growth targets.
Dennis Engel remarked that the investment "ensures we can achieve our growth objectives although we are proud that, to date, the Company's growth has been financed out of working capital."
Key to accelerating the Company's profitable growth is the recruitment, development and retention of its key staff. The WebMarketing Group's strategy to enhance shareholder value through sustained organic growth is on target and its new sales office in Sheffield is now staffed to near capacity. There are plans to open a third sales office in January 2010 in Leeds.
The Company will also continue to invest in the development and implementation of proprietary software to enhance its products, to develop new complementary products and to improve operational efficiency.
The WebMarketing Group's ethos is based on its corporate mission of "online marketing delivering measurable results". With this mission core to the Company's values, its reputation for delivering a high quality results driven service to its clients continues to grow.
In contrast to many sectors that have struggled during the economic downturn, the Company's market continues to grow in size and it is well placed to capitalise on the growing migration of marketing budgets to online channels.
Dennis Engel would like to extend "sincere thanks to our management and all our employees for these excellent results and for their enthusiasm, dedication and commitment to making 2008/9 a successful year for The WebMarketing Group." Thanks and recognition to all clients for their loyalty and support was also extended.
2010 is forecast to be another year of sustained growth as the Company continues to build on the strengths of the business and implement its planned growth strategy.
# # #