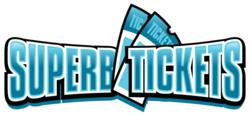 SuperbTicketsOnline.com has The Who Quadrophenia tour tickets that are priced lower than many competitors' prices, and excellent customer service will help eager fans to find just what they need.
Milwaukee, WI (PRWEB) July 27, 2012
(July 27, 2012) - Quadrophenia was a successful rock opera for the group, released in 1973 as a double album. It did very well on the music charts in both the United States and the UK. The Who enthusiasts will want to be a part of the tour that will enable them to see and hear the popular rock opera performed in its entirety. Fans will also rock to other classic songs that the band will be including in their upcoming concerts. With The Who tickets going on sale Friday, there will be a rush to obtain seats for long-awaited appearances. Fans will need to acquire The Who concert tickets as soon as possible before seats are no longer available.
The Who Quadrophenia tour will travel across the United States, making stops in locations such as Florida, Nevada, Arizona, New Jersey, Pennsylvania, North and South Carolina, New York, Massachusetts and Georgia. Canadian fans will have the chance to attend a concert as well. The band will be appearing in Ottawa, Toronto and Montreal in November of this year and Hamilton in February of 2013. Affordable The Who tickets will become prized possessions of rock music aficionados.
Original founding members Pete Townshend and Roger Daltrey will be performing in the upcoming tour along with current members of the band. With nearly 100 million copies of their albums having been sold, the famous rock band will be attracting large audiences to all of their concert performances. Now is the time to obtain affordable The Who concert tickets for a rock music event that promises to be truly memorable. It is certain that the group will not disappoint the many fans who will be in attendance.
The first concert on the upcoming North American tour will take place in Sunrise, Florida on the 1st of November. The band will be touring throughout the remainder of this year and into 2013, with a final concert taking place next year on the 26th of February in Providence, Rhode Island.
SuperbTicketsOnline.com is a trusted source for tickets to numerous events, including live concerts, theater shows and sports games. Football season is approaching, with preseason games starting next month. NFL tickets are now available, such as Dallas Cowboys tickets for eager Texas fans and Chicago Bears tickets for Illinois residents. A large inventory ensures that patrons will find what they want. Repeat customers attest to the fact that SuperbTicketsOnline.com has the prices and selection to satisfy individuals who are seeking tickets to various events.