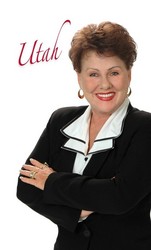 Redefining Real Estate
Spring, TX (PRWEB) June 20, 2010
You might not remember when The Woodlands was considered "country," but when Jutta (pronounced Utah) Burden moved with her husband to the area over 30 years ago, that's exactly what it resembled. "I couldn't believe he was moving me out there," she said, laughing.
But change is exactly what motivates Jutta. She moved to America from Germany in 1966 and left behind her homeland and family. Fully embracing her new home, she went on to run a successful travel agency in The Woodlands, with three area locations.
Twelve years ago she parlayed her love of The Woodlands--its homes, families, amenities, shopping--into a second successful career as a real estate agent. Today, as a broker associate of Keller Williams, she has taken the extra step to learn as much as she can about the industry. "I wanted to be the best, to distinguish myself in this business, so I could best serve my clients," she said. "My business is centered on service, service, service."
Jutta holds many achievements and designations, including prestigious membership in The Institute for Luxury Home Marketing. "But I'm just as happy selling first-time homeowners their houses as I am selling a multi-million dollar property," Jutta said.
If you're looking for that perfect home to call your own, your first call should be to Jutta. She's not just a sales agent, but a broker associate with industry knowledge to best serve you.
Listings in The Woodlands Texas
# # #