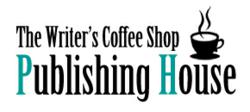 "The idea of a flash sale is new to us, and we are so pleased to be trying this with "The Gateway Chronicles". It's one of those series that grabs you and won't let go. We hope to get readers hooked."
Arlington, TX (PRWEB) August 09, 2012
Flash sales have been growing in popularity and many small business have seen an influx in sales because of them. This will be The Writer's Coffee Shop's first venture into the world of flash sales. Jenny Pedroza, Chief Marketing Officer says, "The idea of a flash sale is new to us, and we are so pleased to be trying this with "The Gateway Chronicles." It's one of those series that grabs you and won't let go. We hope to get readers hooked."
K.B. Hoyle, who is an educator in Alabama, has been motivating her students with her literary creation for several years. In an age of video games and text messages, teachers often find it challenging to engage middle grade students in literature. Hoyle found a solution through the imaginary world she created in "The Gateway Chronicles."
"Fantasy can awaken childlike awe and inspire heroic, self-sacrificial behavior. It is a crossover genre that speaks across ages, and the best genre to speak to a generation of young people who seriously need wonder in their lives. This is why I wrote 'The Six.'" says Hoyle.
The series takes the readers on a journey to the mythical land of Alitheia where six young adults will learn that they have the power to change the world. This powerful and positive message is beautifully crafted into a story that has captivated readers.
Although "The Gateway Chronicles" was written for a young adult audience, it is a fantasy novel at its core. Readers of all ages will be enthralled with the memorable characters and the mystical world that Hoyle has created.
"The Six" and "The Oracle" will be available on Amazon at the special price of $1.99 for an ebook from August 13- August 16th. The next installment in the series, "The White Thread" is available for pre-order here.
ABOUT THE WRITER'S COFFEE SHOP PUBLISHING HOUSE: The Writer's Coffee Shop is an up and coming independent publisher based out of New South Wales, Australia. The company launched in October of 2010 with the vision of working alongside talented authors while providing quality e-books to the growing marketplace specifically in Romance fiction. The Writer's Coffee Shop has recently been dubbed "the publisher that dared to go there" after discovering and being the first to publish the wildly popular "Fifty Shades of Grey" trilogy.